In a time where social distancing is a must, nothing makes me happier than being able to stay connected to our camp community through Zoom. Being able to see everyone's happy faces when I'm so far from them has become the highlight of my weeks. — Danika Moody
message from louise (founder and director)
Dear Clapping Hands Farm Camp Community,
Our Community Zoom on August 1 was a Talent Share and it was an incredible night! Sarah Perry shared an original song that she had written THAT evening, skipping supper to have it ready for us, and recording it in her car just in time for our gathering! We had a puppet show from Nikki Butler, a song from Finley DeWolf age 4, a song from Odin, Teli shared a kora piece, Jahmal played guitar, Danika read a poem, it just went on and on, wonderfully, too many people to name! Jimmy and Mardi sang in harmony, Emerson Croft sang too.
And the moment that GOT ME was when Em appreciated Mardi and Jimmy, saying, "If it weren't for you, I seriously don't think I would BE a musician! And I can remember the exact moment it happened. . . . We were all under the shade tree. We were singing together. Maybe it was Art Party and there was a guest artist? I think I was 10. Anyhow, when the song was done, Jimmy, you leaned over and said, 'You have a beautiful voice.' No one had ever told me that before." 
Camp is fertile ground for transformative moments. I didn't remember Em's "I'm a musician! This is my Destiny!" moment. I wonder if Jimmy did. Sometimes we don't learn about these things till a decade later!  But it's a good reminder of the power of noticing, the power of saying stuff out loud, the power of reflecting back to our campers the genius we see and feel and hear.  
Mari captured our chat as we were closing out the night. . .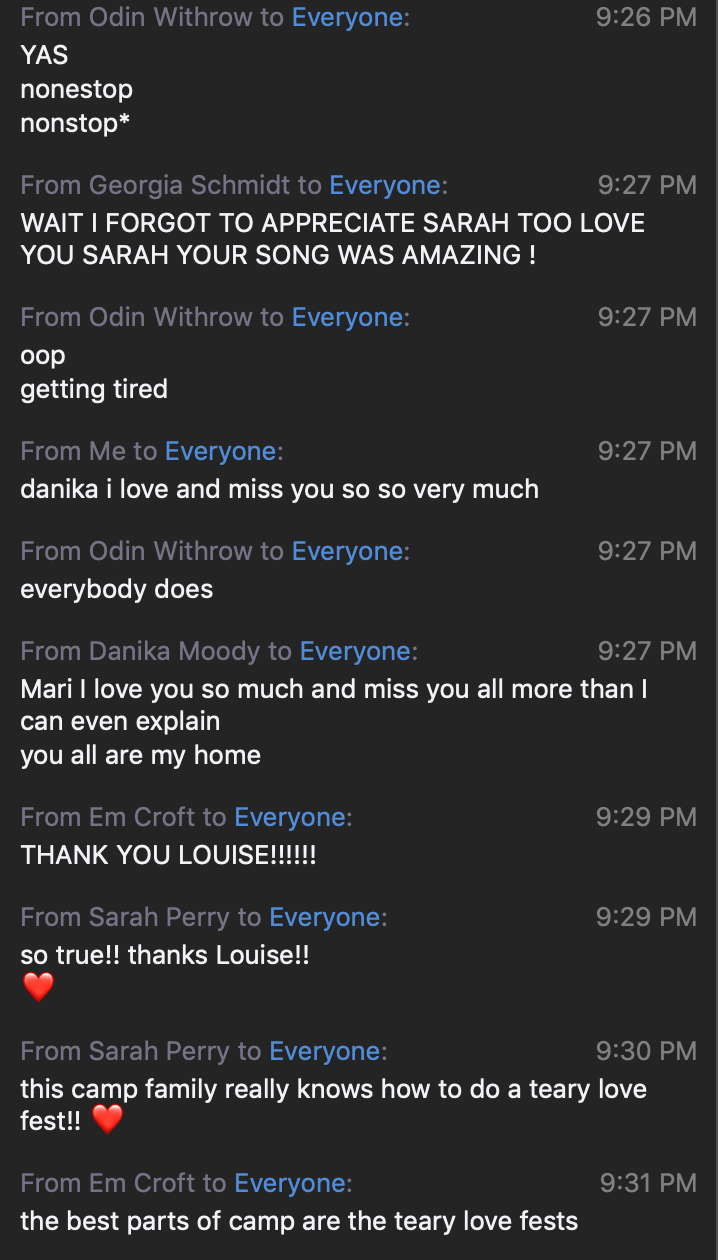 If you can't imagine camp on Zoom, please,  give it a TRY! I absolutely LOVE my felting workshops. I would not miss a Friday night Community Zoom if I could help it. We're doing it. . . . there is genuine beauty and connection going on in our workshops and gatherings. "Loads of love" as one of our camp moms said. If we haven't seen you all summer. . . We Miss You! Please join in! 
Fall 2020 PROGRAMS!
My son was so sick of Zoom activities by the end of the school year, we almost didn't sign up for Design Camp. I'm SO glad we did, though! It turned out to be his favorite thing this summer. At the end of each session, he was always disappointed that it didn't last longer. Kat and Louise did such a great job designing (ha!) this camp to allow for maximum support and encouragement with minimal staring-at-the-screen time. After trying several "real life" activities that moved onto the Zoom platform, I can honestly say that Design Camp did the best job transitioning to online while maintaining the playful spirit of the in-person experience. We'll definitely be back! — Carrie Boone
online workshops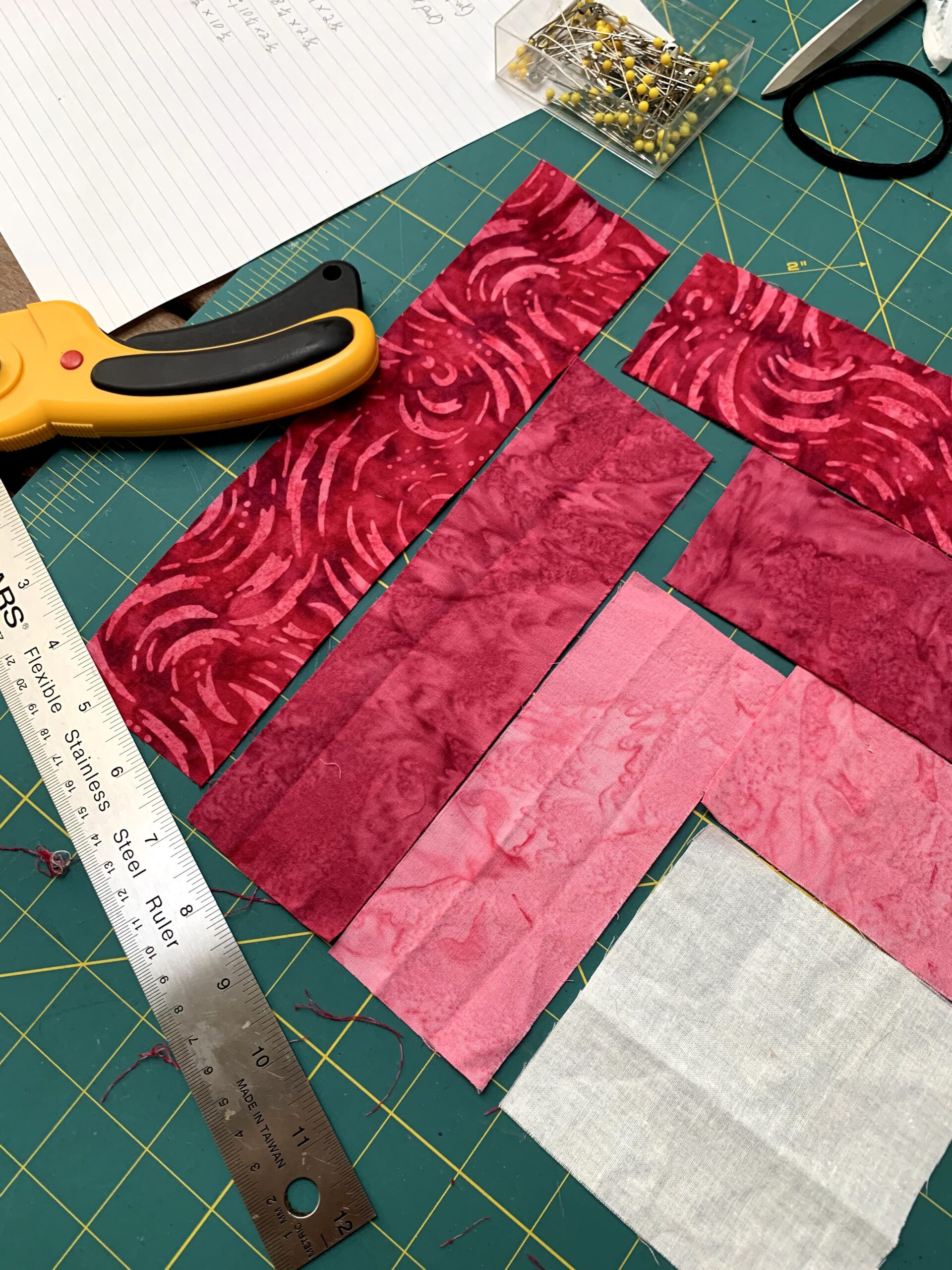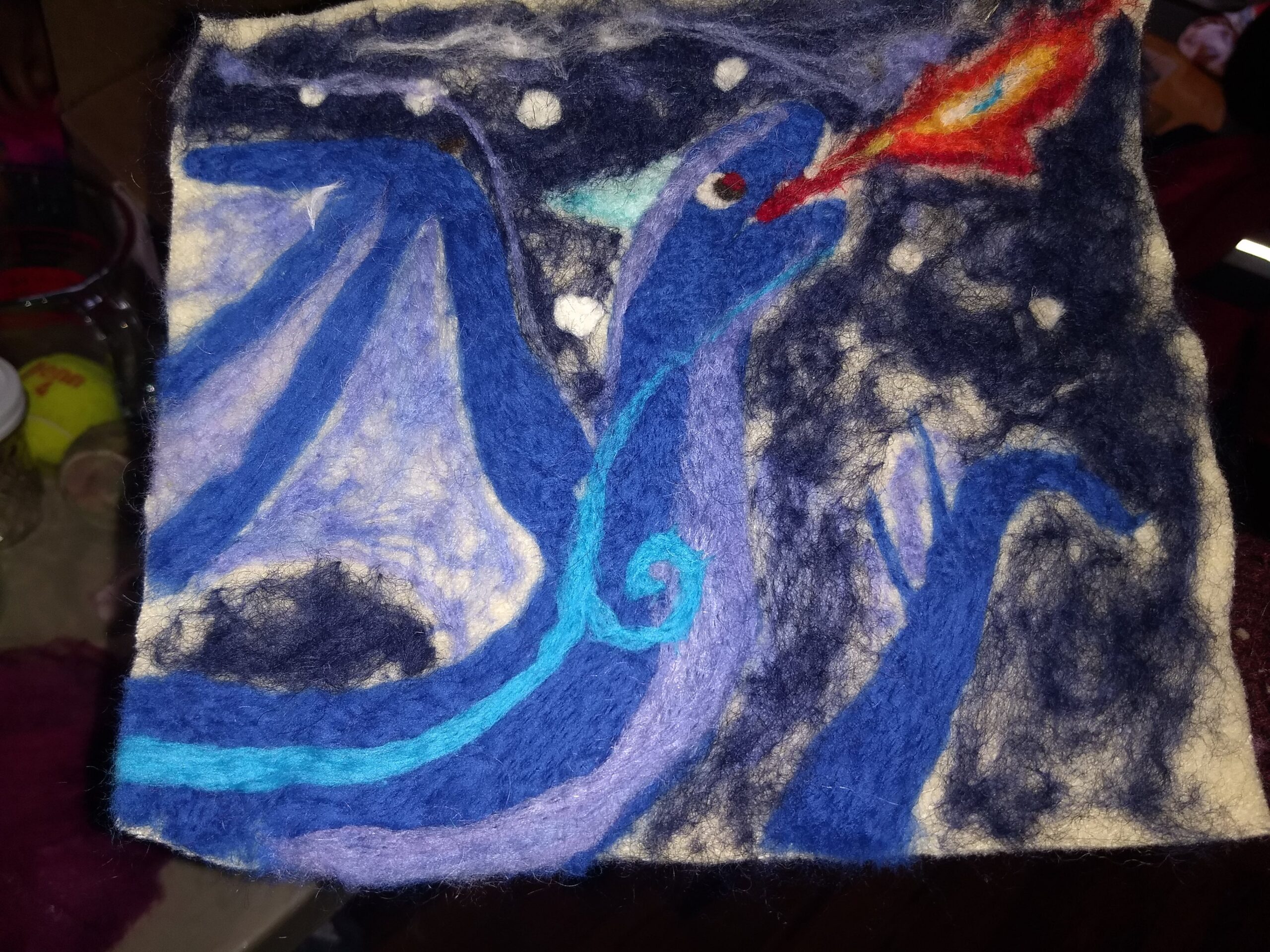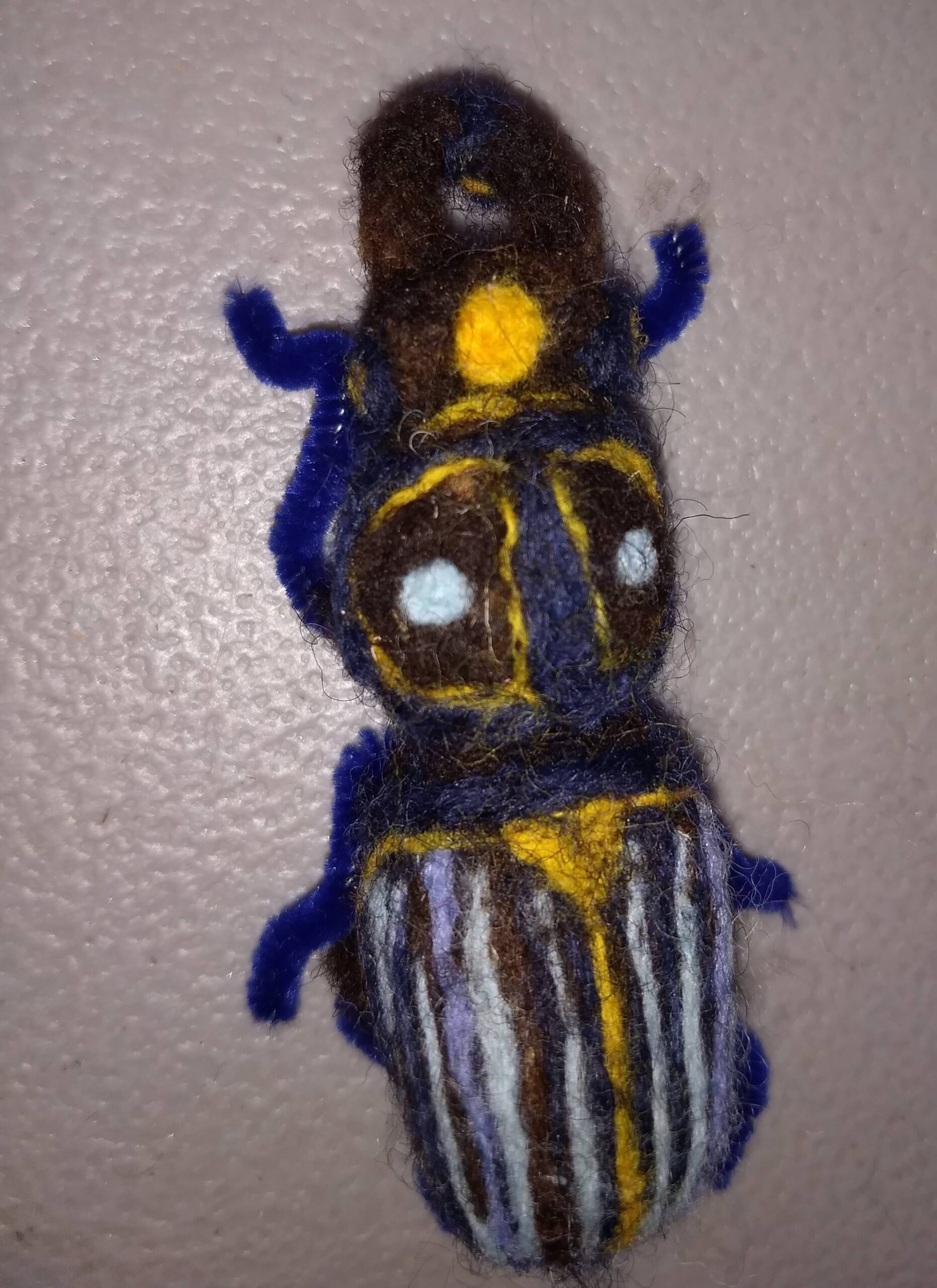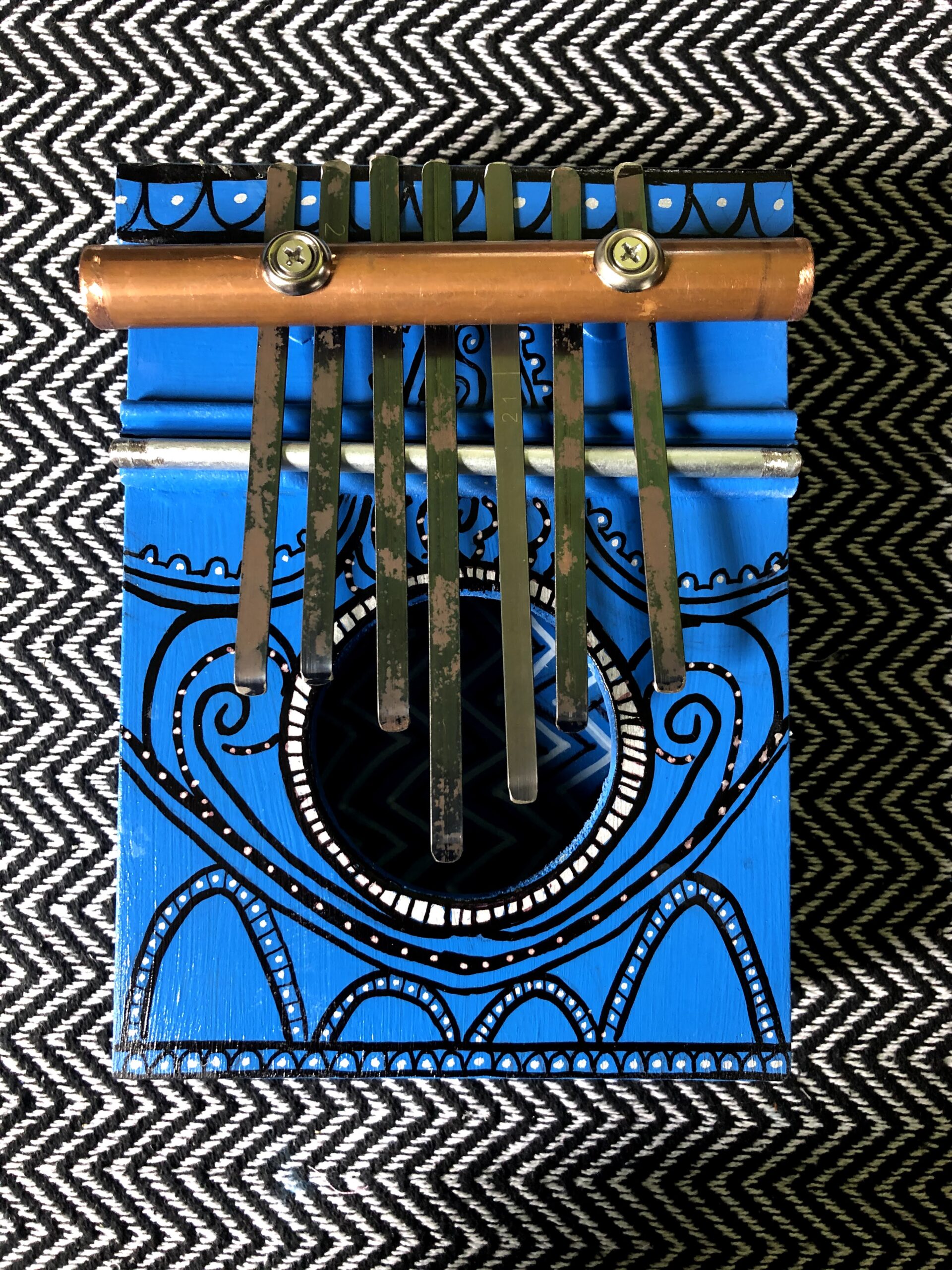 Our online workshops are yummy, hands-on, creative experiences! We are offering four workshops this Fall. Scholarships available.
Quilting with Kate Hibbard
World of Felting with Louise Omoto Kessel 
Felt Studio for Experienced Felters with Louise Omoto Kessel
Mbira Build and Play with Teli Shabu
FALL 2020 ONLINE WORKSHOP REGISTRATION
community zooms in August! 
8/14/2020 GAMES NIGHT!
Zoom link for GAMES: https://us02web.zoom.us/meeting/register/tZ0oceytqzkvEtR1D2kciC8bzRr9BBeGyDFx
8/21/2020 BIG FINALE! PLEASE COME! 
This will be kind of like our Friday Night Potluck and Sharing but via Zoom! Our SUMMER WORKSHOPS will have something to share! (If you were in a workshop, your teacher will be in touch!) The program will include Latin Dance, Felted creations, beautiful Quilts, Adinkra Prints, and art from our youngest Art Party campers, Music played on handmade Mbira's and Talking Drums, and more! 

We want food and hanging out to be part of it, but are still getting the details for that part together. We'll post our plans on the community zoom page!
Zoom link for BIG FINALE ZOOM: https://us02web.zoom.us/meeting/register/tZYsdu6oqzgoEtUZDrp5ifj129J9MqCf-iE-