message from louise (founder and director)
Dear Clapping Hands Farm Camp Community!!
It's the end of May 2020 and there is a lot happening in our big world; I have a lot of big feelings related to all of it. . . . . and I'm sure I'm not alone. I'm a pretty optimistic person who seeks the positive and actively practices gratitude! But as the mother of African American children there is an "every day fear and dread"  that is always there and isn't so "quietly underneath it all" these days. I offer this video of a dance piece choreographed by Chloe Arnold: GLORY
This summer Clapping Hands is adapting to life in a pandemic by moving our programs ONLINE.  In developing a vision for Summer 2020 programs I have been guided by a few ideas. . . . 
At the core it's simple: I want to keep our camp community connected and to serve our campers and families of all ages (even parents!). I want people to feel like they still get some CAMP MAGIC this summer. . . . in this case, delivered to  your home! 

I resisted the frame and attitude that what we were doing this summer was "better than nothing"—YES, we love hugging and sweating and creating together on the ground at Clapping Hands Farm!  But I wanted whatever we created this summer to also be amazing and excellent In Its Own Right. 

I liked ideas that had potential to still be good ideas even if we didn't have a pandemic. Ideas that might have some staying power! 

I looked for the opportunity in this situation. . . 

Getting to include friends that live far away is one of my favorites. The farm as a PLACE is so central to what we do, and I love that–but some of our favorite people don't live nearby, and this summer, geography is not a limiting factor! 

For years we've wanted more programs for ADULTS and PARENTS! Many online workshops this summer are either for adults or include adults!

This summer lends us an important opportunity to build our VOLUNTEER LEADERSHIP.  Our 2020 budget post-COVID-19 is about ½ of what it was last year, and as a result we have only the tiniest bit of staff support this summer. Wonderfully, people in the camp community are rising to meet the challenge of running our new programs! And building volunteer leadership is a key ingredient in keeping Clapping Hands sustainable. 

Camp is usually a "no screens, no devices" environment. So, in developing online programs, I wanted to provide workshops that via a SMALL amount of screen time inspired MANY hours of engaged non-screen activity. Short sessions on Zoom that set people up for LOTS of further exploration on their own and then circled them back to CONNECT with their fellow learners and get inspired again. 
Out of our experiments with these ideas OUR SUMMER 2020 PROGRAMS have emerged. . . . and I do feel they embody all those ideas. I'm super pleased with what we are offering! They are all described below and on our website!
I hope that our safe, fun, "clapping hands farm come to you" online offerings this summer will help a little in providing connection, creativity, community and a little of that camp magic!
Summer 2020 PROGRAMS!
online workshops!
  
 I already sent an email announcing our engaging interactive small group WORKSHOPS. 
What I'd like to say here is: 
SIGN UP EARLY. 

The first workshops are beginning in early June, and one of the big differences for us on the back end of these online workshops is the additional step of providing materials to each camper. We need to know how many kits to assemble and then you need to pick up the kit (we'll have drop-off points at the farm, in Chapel Hill/Carrboro, and in Durham).

Aim to register TWO WEEKS before a workshop begins; this gives us enough lead time to purchase the right amount of materials and assemble kits. Or AT LEAST ONE week before a workshop begins, which gives us enough lead time to get the supplies to you!

Also, starting THIS WEEK I will be broadcasting our workshop offerings to the big wide world, and our online workshops are designed for small groups. I really hate telling campers I know and love that a camp or workshop is full; so, sign up NOW!

SPREAD THE WORD! TELL YOUR FRIENDS NEAR AND FAR! 

We need 6 participants for a workshop to "go" and several of our workshops still need a few more to get to that point. 

Note: you can even share this experience with friends and relations who live OUT OF TOWN so long as you can help us figure out how to get the supply kit to them! 

Talk about camp! Post on social media! Post on email lists you are part of!

ALEX NELSON is available to do 1-1 ukulele and guitar lessons via Zoom. This is not a CHF program, but you can contact Alex directly to set it up. More info in the Community Connections section at the bottom of the newsletter!
HERE's the LINEUP!
community zoom gatherings! every friday night starting JUNE 5th!
This volunteer-run Community Gathering on Zoom will rotate between:
TALENT SHARING- people from the camp community share stories, songs, dances, tunes, jokes, artwork, poems, etc!
ANYTHING GOES- an array of activities run by campers, counselors, parents, staff.
GAMES NIGHT- a selection of games aimed to have something for all players!
a SPECIAL EVENT- the first one being a SHAKE IT OUT DISCO DANCE PARTY!
Here is the schedule! Keep checking our COMMUNITY ZOOM GATHERING WEB PAGE for more details.
JUNE
| | | | |
| --- | --- | --- | --- |
| 6/5/2020 | 6/12/2020 | 6/19/2020 | 6/26/2020 |
| TALENT SHARE | ANYTHING GOES | GAMES | SPECIAL EVENT- SHAKE IT OFF DISCO PARTY |
JULY
| | | | | |
| --- | --- | --- | --- | --- |
| 7/3/2020 | 7/10/2020 | 7/17/2020 | 7/24/2020 | 7/31/2020 |
| TALENT SHARE | ANYTHING GOES | GAMES | SPECIAL EVENT- STORYTELLING NIGHT | TALENT SHARE |
AUGUST
8/7/2020
8/14/2020
8/21/2020
ANYTHING GOES
GAMES
SPECIAL EVENT
DINNER AND A SHOW (SHARING from our Summer workshops and gatherings)
These gatherings are FREE (donations gratefully accepted) and VOLUNTEER-RUN. We have a wonderful group of people making this happen —– let me know if you want to join us!
family concerts! Jimmy Magoo sings for you June 13th, 11 a.m.
To KICK OFF OUR SUMMER!!!! We have a concert with JIMMY MAGOO Saturday Morning June 13, 11 a.m. broadcasting from under the tree at Clapping Hands Farm and available for you to join on our Clapping Hands FACEBOOK PAGE! or via Zoom.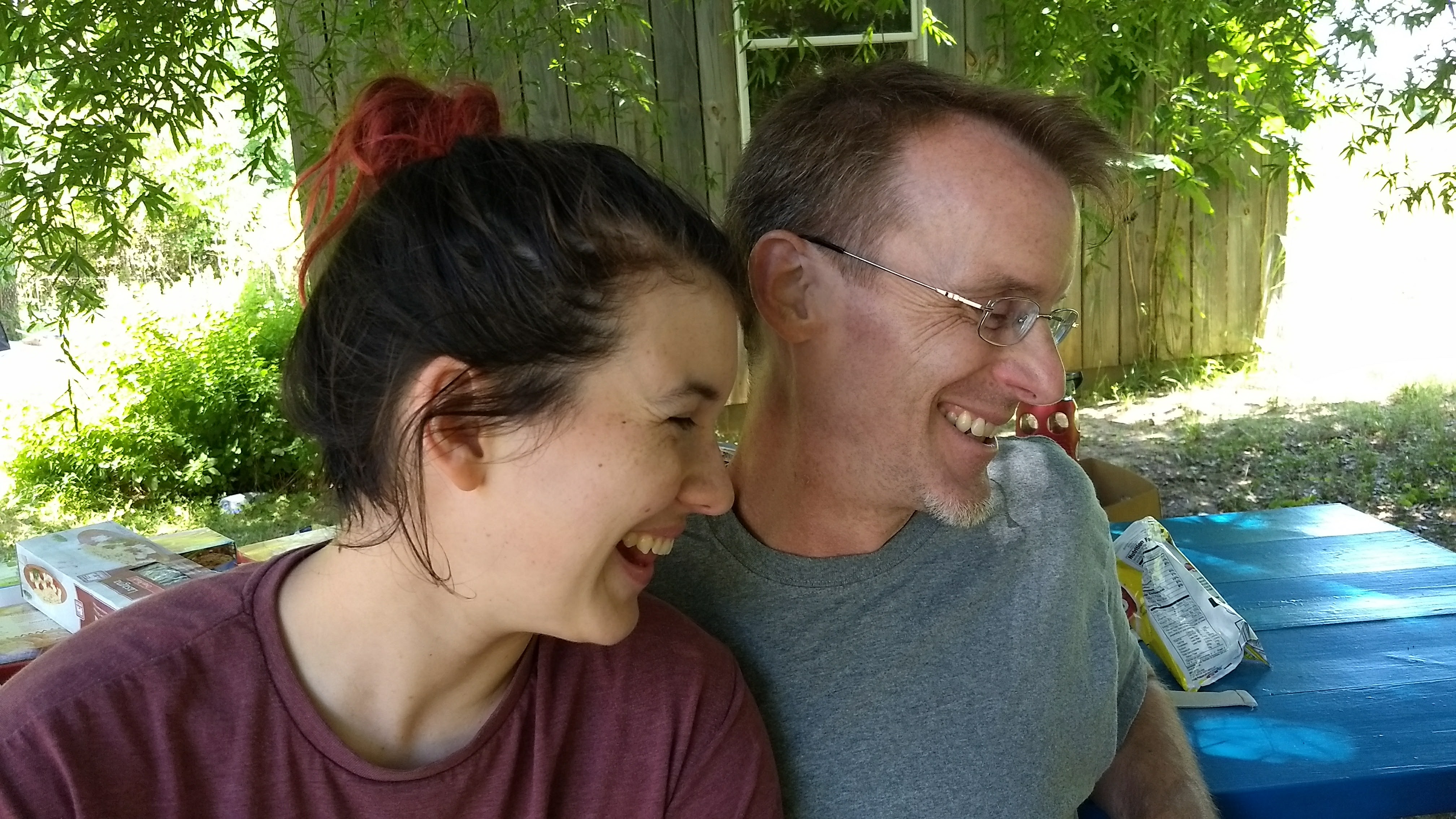 This will be both a community gathering and a FUNDRAISER for our scholarship program. We'll have our donation links posted; passing the hat via venmo and fractured atlas (which provides a tax deductible donation option.) SHOWING UP for the fun concert (whether you have spare change for the hat or not!) And TELLING EVERYBODY YOU KNOW about it would be great!
More about additional Summer Concerts soon, the vision and schedule for this is still evolving!
stuff needed:
Altoid Tins
old wool sweaters or blankets (moth holes are fine)
help needed:
We have a few printers lying around that people have given us. I need someone who can take them home and see if you can cause them to WORK. I would love a printer at the farm and the person subbing for Anna also doesn't have a printer. . . OR if they are really dead it would be great to get rid of them.
We need someone handy to do a sewing machine clinic for our camp sewing machines.
Youth and adult leaders for our FRIDAY NIGHT programs.
Volunteers to assist with our WORKSHOPS
Volunteers to help with TASKS AT THE FARM that can be done with social distancing. Organizing, helping bring in firewood, helping to pack kits for workshops.
Volunteers to help with FUNDRAISING.
Volunteers to help with our camp SOCIAL MEDIA pages!
Fill out our VOLUNTEER INFORMATION FORM HERE if you would like to help!
coronavirus and camp finances
We took a pretty big hit financially, cancelling camp. Right at this moment one of the biggest things you can do to help is SIGN UP FOR OUR ONLINE WORKSHOPS and SPREAD THE WORD about those workshops. If we can run those FULL it will really help!
We can also use help with some of our other fundraising projects, some of which are needing to be re-envisioned for social distancing! Your help with fundraising would be amazing. Contact Louise if you want to learn more.
counselors!
Please see the VOLUNTEER section above. Your help is still needed!
community news and connections!
Alex Nelson welcomes inquiries for 1-1 ukulele or guitar lessons via Zoom and is open to providing some scholarships as needed. Contact Alex directly at 336-926-2016 or spoonnerz@gmail.com
Jimmy Magoo has a FACEBOOK LIVE CONCERT every Sunday 7 p.m.! Wonderful stuff! Also check out his Patreon Page! 
Some people in our camp community are struggling with the basics. If you are in the position to purchase a FOOD LION GIFT CARD I can make sure it gets to the right people!
Please let us know if you need assistance during this Corona thing!
Anna Marie Wright, detail wizard of Clapping Hands Farm, had her baby! Perula Mae! The Dewolf Family also has a new baby at their house! Future campers of Clapping Hands Farm we welcome you to our community!
Send your NEWS for the next newsletter! Concerts, events, awards, baby births, marriages, sickness, help needed, your personal business classifieds. . . . we'd like to support, celebrate and connect people here!