message from louise (founder and director)
Dear Clapping Hands Farm Camp Community!!
Here we are, living in interesting times! I hope that you and your family are nested and safe and that your loved ones near and far are doing OK. If you are struggling right now, please let us know what you need. This community is small but mighty and has a big heart! Maybe we can help!
We have thought long and hard about our summer camp season and the coronavirus. First we cancelled the final session of our Tuesday Art Camp for Homeschoolers, then our Spring Break Camp; we decided to wait until mid-April to call the rest.  We have decided that the summer camp season we had planned is NOT going to happen. It's hard to let go of because we love camp and had some dazzling things planned; and most of all we LOVE our CAMPERS and desperately want to see everybody. BUT, camp at Clapping Hands Farm couldn't be further from "social distancing." In fact, viewed through the lens of a coronavirus, it kind of looks like the entire purpose of camp is to share germs as abundantly as possible ALL DAY LONG!
I have heard that the CDC will probably recommend that camps OPEN this summer. I read in the Washington Post that the reopening guidelines have childcare as a first priority. And have heard that NC intends to follow that plan this summer.
But, I'm a safety nerd and there are so many voices in this discussion that are concerned about reopening too quickly and the possible consequences thereof.   I think no one really knows how this reopening business is going to go and I'm just not comfortable running this experiment on my campers and their families.
However, I'm also not happy thinking about not seeing any of you this summer, so I've overcome my initial resistance to taking some of our programs online, and am crafting some ways for our camp community to come together from a distance! I've been running experiments on Zoom and Facebook Live; if you know me, you can appreciate that the learning curve is steep! I'll need continued help from ya'll to make it happen, but my experiments show there are  some awesome possibilities in the realm of bringing some Clapping Hands spirit TO YOU this summer.
summer camp season 2020 — goodbye old plan! hello new plan!
So, no Art Party Camp, no Toys and Games camp, no Music and Dance Camp, no Arts Focus Camp, no Ukulele Camp. Bye bye to all those glorious plans and possibilities.
We decided that letting the whole camp season go, instead of scratching off one camp at a time, was best. It lifts us out of endless decision making, it frees our minds to reinvent our summer, it gives our teachers and counselors some clarity about what to expect.
However, we are staying watchful! If it looks like it would be safe to run one or more weeks of camp later in the summer, we will do it. We can run Anything Goes Camp brilliantly with very little planning time and on very short notice; and if we can, that's what we'll do.
I am interested as well in launching THREE new programs to help us stay connected this 2020 camp season!
1. FAMILY CONCERTS! My vision: Something that would happen regularly, something to look forward to. Each concert will feature a different performing artist and an opening act! Following the concert, a Zoom check-in and hang out!
2. CHF ZOOM GATHERINGS! I've hosted a couple of "practice" gatherings and they have been fun (and very useful for my LEARNING.)  I envision us making art, doing projects, sharing music, playing games and checking in.
Note: In order for FAMILY CONCERTS and CHF ZOOM GATHERINGS to happen, I need volunteer energy from the camp community to help me plan them, host them, and make them wonderful. If you are inspired to give some volunteer leadership for these programs, please let me know right away! Camp finances are very uncertain right now, so I can not pay staff to run these programs. Whether or not they manifest will depend on a collection of ADULT and YOUTH LEADERS who are willing to contribute their time, vision and energy to co-creating with me. IF you want to PERFORM at a FAMILY CONCERT, or lead an ACTIVITY (or request one) for a CHF ZOOM GATHERING also let us know!
3. WORKSHOPS WITH OUR CAMP STAFF are something we are committing to for this May-August. Via Zoom and other platforms, we will have interactive, yummy, engaging, inspiring workshops featuring our Clapping Hands Farm teaching artists. You can expect a warm friendly safe space with the same "yes" and "no thank you" guidelines we always have: camp culture on Zoom! We will charge for these workshops (and pay our teachers, who are needing to reinvent their work lives right now). BUT our Clapping Hands Farm "no one turned away" scholarship program will be in place.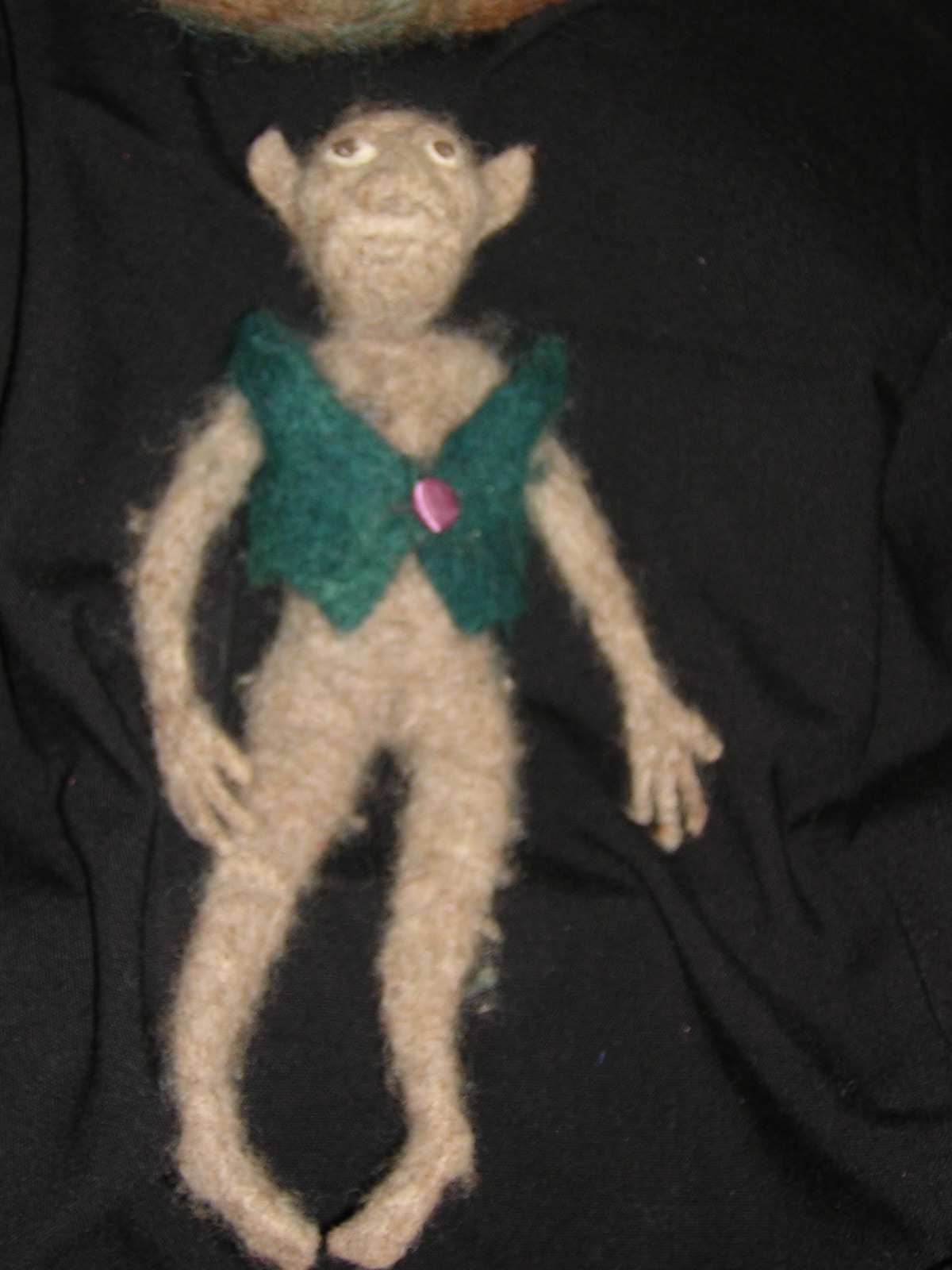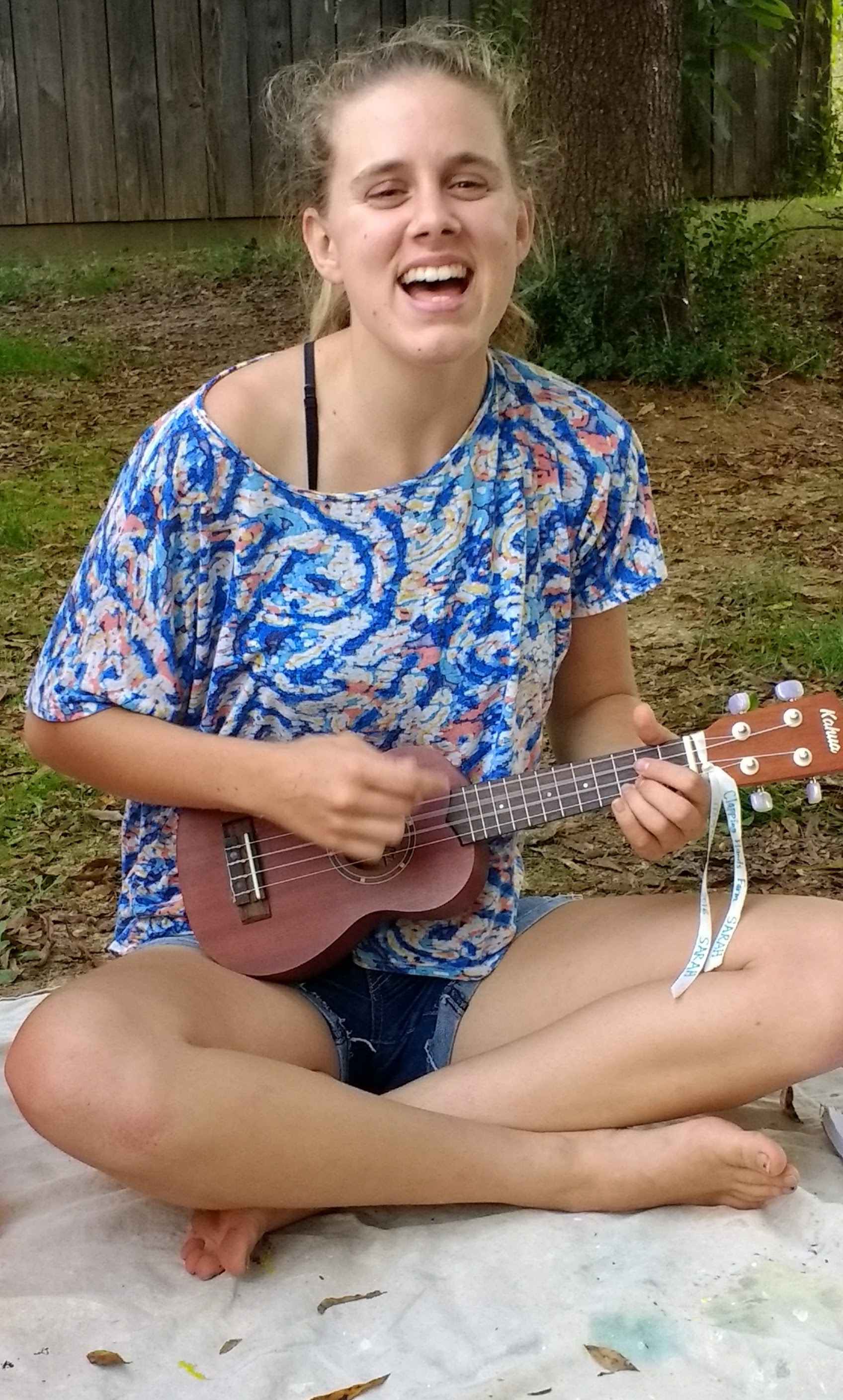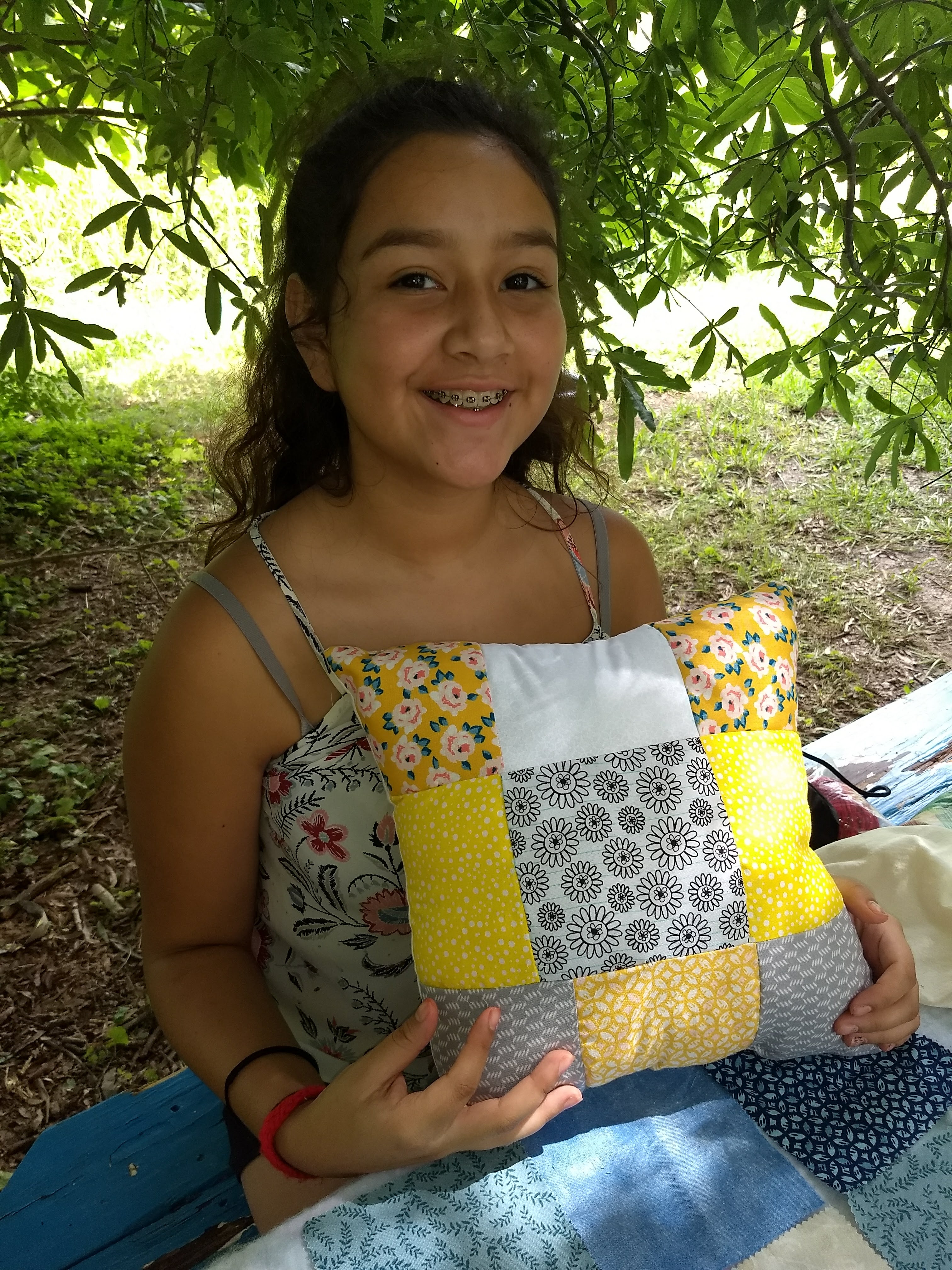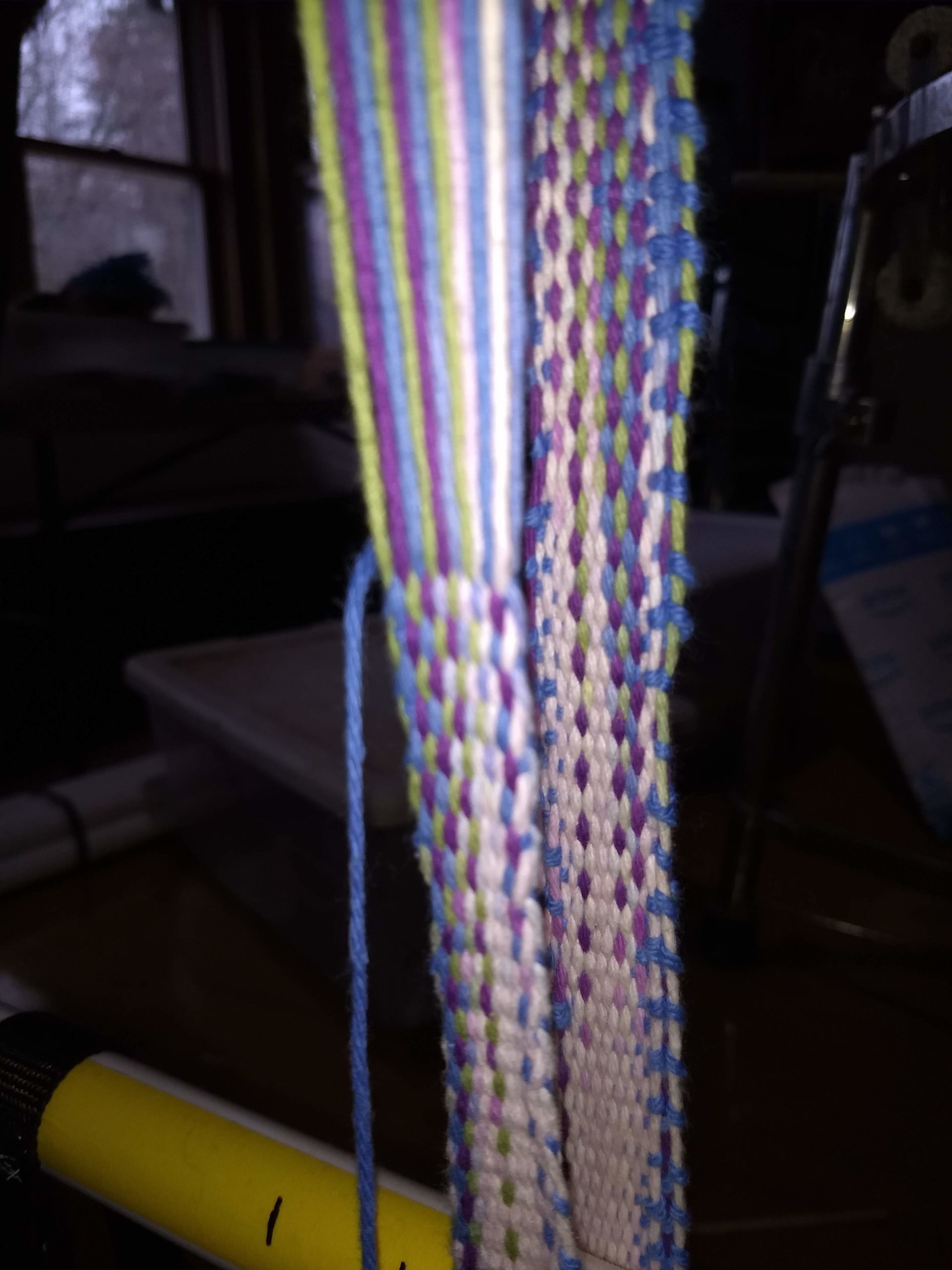 We very much wanted to have all the details and a registration form for these workshops ready for you in this newsletter, but needed more time to do a good job with all of that. SO, look for a MAY NEWSLETTER with ALL the details in a couple of weeks!
Know that LOUISE is excited to teach printmaking, felting, weaving, toy making, and a special workshop for our Art Party families.
Know that Chris Celiz (beatboxer), Andrea Lara (Latin dance), Kat O'Melia (design challenges and more), Kate Hibbard (sewing and quilt making), Teli Shabu (music and instrument making),  Sarah Perry, and Vessna Scheff have all expressed interest in teaching!
IF YOU ARE INTERESTED IN THESE "camp comes to you" workshops, PLEASE FILL OUT THIS SURVEY to give us info about what kinds of formats and scheduling would work best for your family. PEOPLE WHO FILL OUT THE SURVEY will be given a head start on registration for these workshops!
If you have already paid for camp, you can choose to re-direct your camp fees towards these workshops!
coronavirus and camp finances, refunds, and fundraising
We will be offering REFUNDS to people who had already paid for camp. PLEASE consider leaving a small or large portion of that $ with us. The work to build our camp season starts in the FALL of the previous year and we have 2 people who work part time on administrative stuff for camp all year long. $25/per family left behind as a "registration fee" would make a difference. If you can give more than that, your generosity will help us weather this pandemic so we can play and sing and dance and build and paint together as soon as circumstance permit!
In order to not sink our ship, we will send REFUNDS over the the course of the next few months, not all at once. Everyone who has paid their camp fee will get an email giving options in the next few days. We can send your refund immediately if you need it; if you can wait, that will help us stay afloat!
You can also RE-ROUTE your camp fee to pay for our new online workshops or future programs.
We had 150 people registered for camp in mid-March when everything went on pause. Only 31 families had paid their camp fees. If you have NOT paid your camp fee yet, please consider making a small or large donation to our work. A $25/per family "registration fee" would make a difference; bigger donations are also welcome and are tax-deductible when made through Fractured Atlas, our fiscal sponsor. If you don't need a tax deduction for your donations, you can write a check directly to Clapping Hands Farm and send it to 3348 Alston Chapel Road, Pittsboro, NC 27312. We know that this pandemic is hitting different families in very different ways financially, so we definitely understand if you need to conserve funds right now!
volunteers! 
Volunteer leadership and hands on help is KEY to sustaining Clapping Hands Farm. AND there are ways you can help even while social distancing, including volunteering with our new "from a distance" programs.  Please let us know if you want to help! Here are some of our current NEEDS:
Leadership to run a series of CHF GATHERINGS on ZOOM. I would love to have a circle of 4-6 enthusiastic adults and teens who will plan them, recruit people to run activities each week, show up to host the meetings and help them run smoothly with CHF guidelines in place, and promote participation (get a good turn out). I'd love for these gatherings to go public in MAY and to repeat every week or every other week all summer. I'm excited to have this happen, but I can't do it by myself.
Leadership to run a series of FAMILY CONCERTS (probably on Facebook Live). I would love to have a team of 2-4 dedicated adults and teens who will plan them, figure out the best technology for them, work with the artists to make sure they feel supported and can run their end of it smoothly, and promote them to our camp community and the big world. I'd like to "pass the hat" during these via Venmo and it would be great if they served as a fundraiser for camp. I'd love to start these in MAY and then run them once a week or once every other week all summer. I have a long list of potential featured artists and opening acts; we have no shortage of talent to draw from. I'm very excited to have this happen but can't do it alone.
Assistance with our WORKSHOP PROGRAM. I will need COUNSELORS and ADULT VOLUNTEERS to attend the workshop sessions and assist the teachers. Each Zoom meet-up needs someone who is managing the participants while the teacher teaches, and some workshops will need volunteers to help with one-on-ones or in break-out rooms.
Work at the farm. There are some Beauty and Order (cleaning and organizing) tasks and some farm maintenance tasks that might be able to be done, safely and thoughtfully, one volunteer or family at a time, while still maintaining social distancing. I'm considering this. If you want to ponder that with me, let me know.
counselors!
Please see the VOLUNTEER section above. Your help is still needed! Camp finances are quite uncertain at the moment, so I'm still waiting for more data before I know if paid counselor and intern help is in the cards this summer. STAY IN TOUCH!
community news and connections!
Emily Henley had a baby boy! April 11, Kairo Elijah Jeter. Mom, Dad, and big sister are all doing fine!
Ladajah Henley got married! To Cedric Branch on March 28th!

Bob Reid

and Judi Jaeger are offering a song from quarantine on Facebook every day! Bob was a lead teacher at camp in the very first years of camp! Enjoy!
Josh and Melissa Lozoff (wonderful parents of Joey) run a program called MOVIE MAKERS that is focused on acting and making movies. They are offering some online workshops this spring.
please let us know if you need assistance during this Corona thing!
Send your NEWS for the next newsletter! Concerts, Events, awards, sickness, help needed, your personal business classifieds. . . . we'd like to support, celebrate and connect people here!