This morning, Vivi and I spent over an hour working on our quilting projects before we even got around to eating breakfast. Hooray for Clapping Hands Farm. — Jenn O'Bryan
 The same hands-on participation and supportive community-atmosphere we've always loved, shine straight into our home every time we connect to Clapping Hands Farm via Zoom! — Elizabeth Bonitz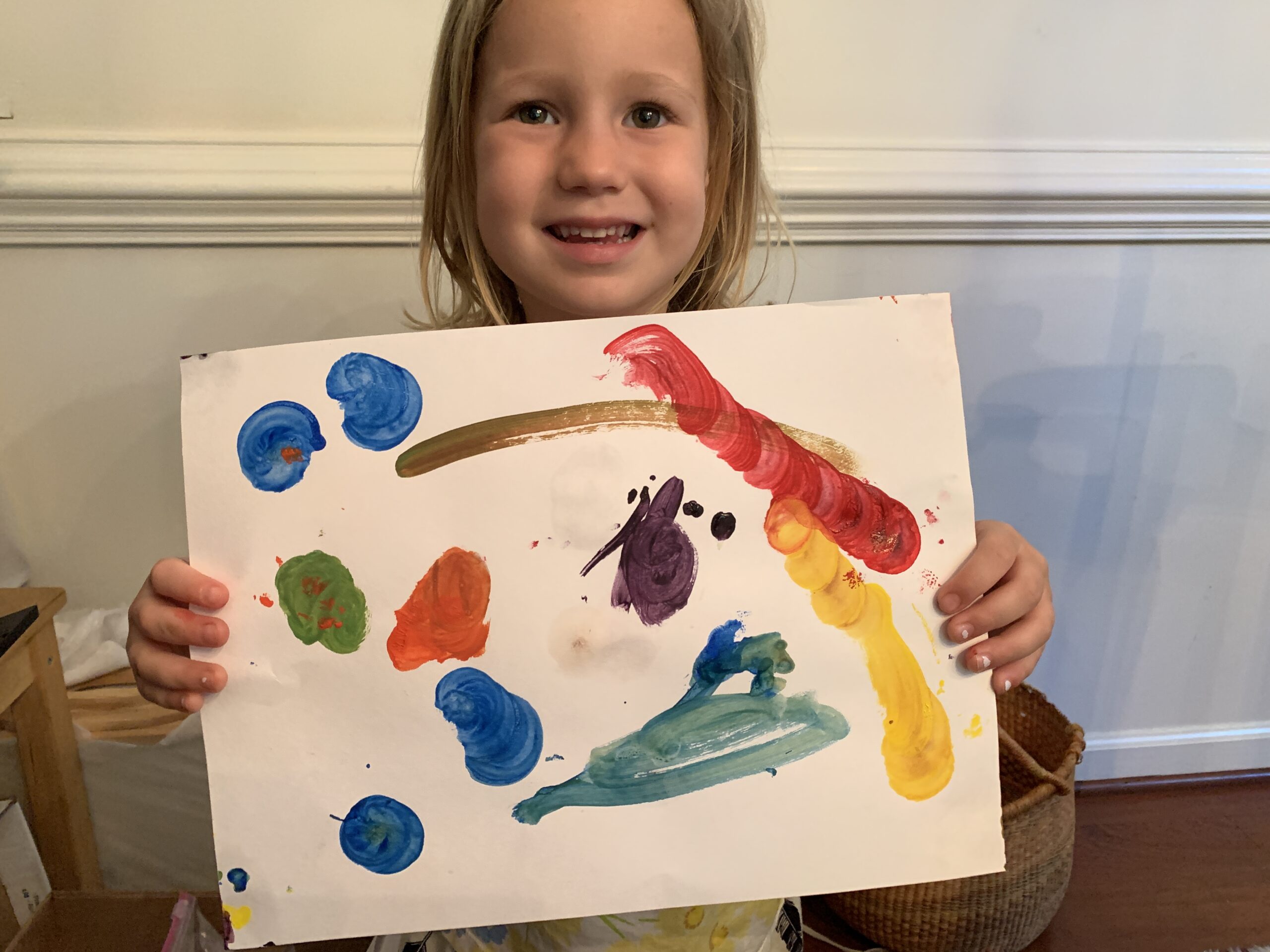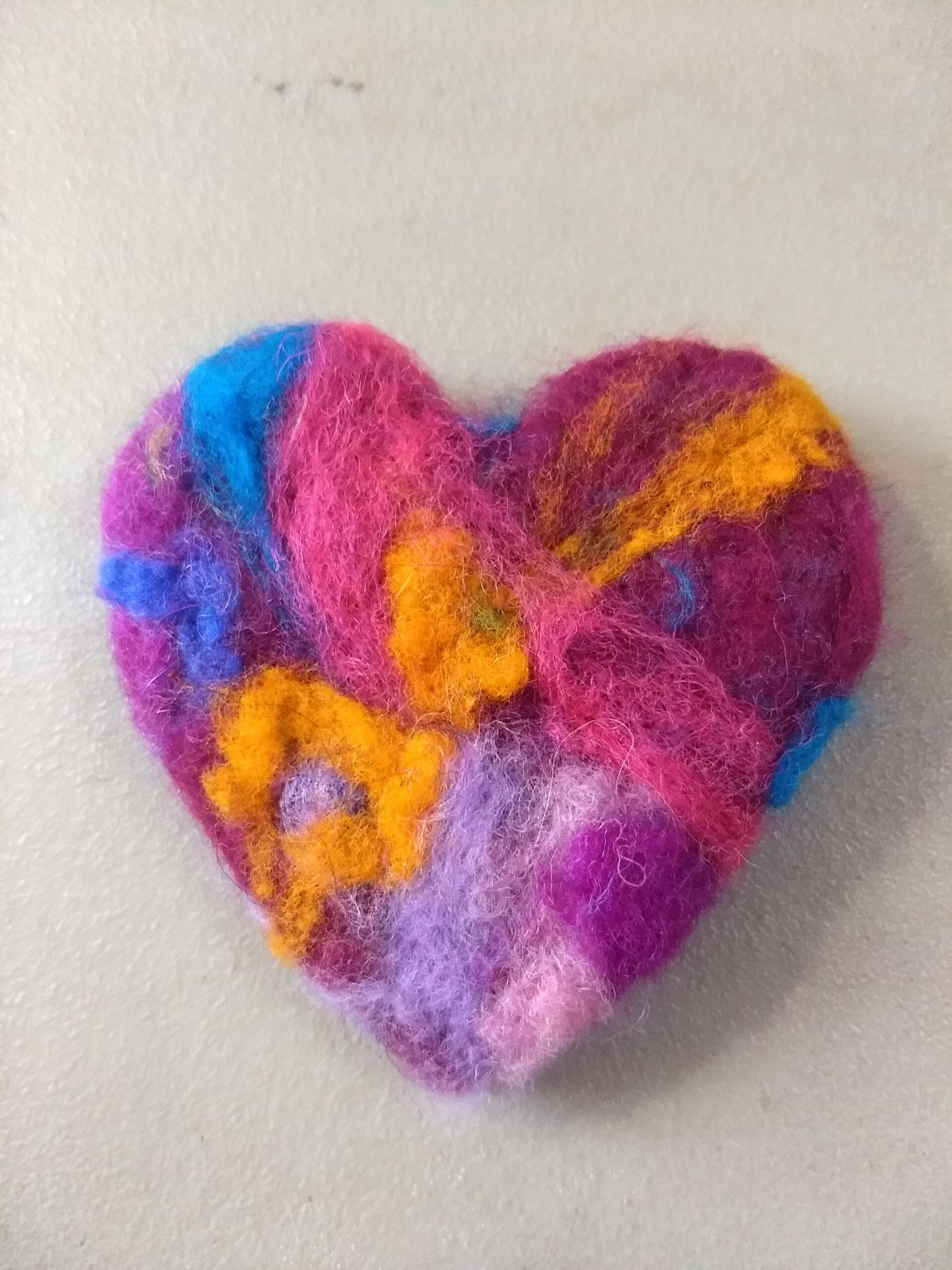 message from louise (founder and director)
Dear Clapping Hands Farm Camp Community,
Back in April when we first started cooking up a Clapping Hands Farm summer workshop series online, I was secretly prepared to hate teaching on Zoom! I was motivated by the dreary alternative of not seeing campers At All this summer, but I was dubious. True fact: I LOVE my Zoom workshops and our Friday night Zoom gatherings. I love being able to see campers. I love being able to teach people to do fun things. I love seeing people get "hooked" on quilting or felting, seeing the beautiful mbiras people have made and the zany Rube Golberg contraptions kids built. I'm AMAZED to find that I have met campers on Zoom for the first time (people who have never set foot on the farm) and realized "I like this person!"
I'm sharing some words from our 2020 Zoom workshop participants with the hope that you'll be inspired to join us! If you act quickly you can still sign up for the workshops that start this coming week!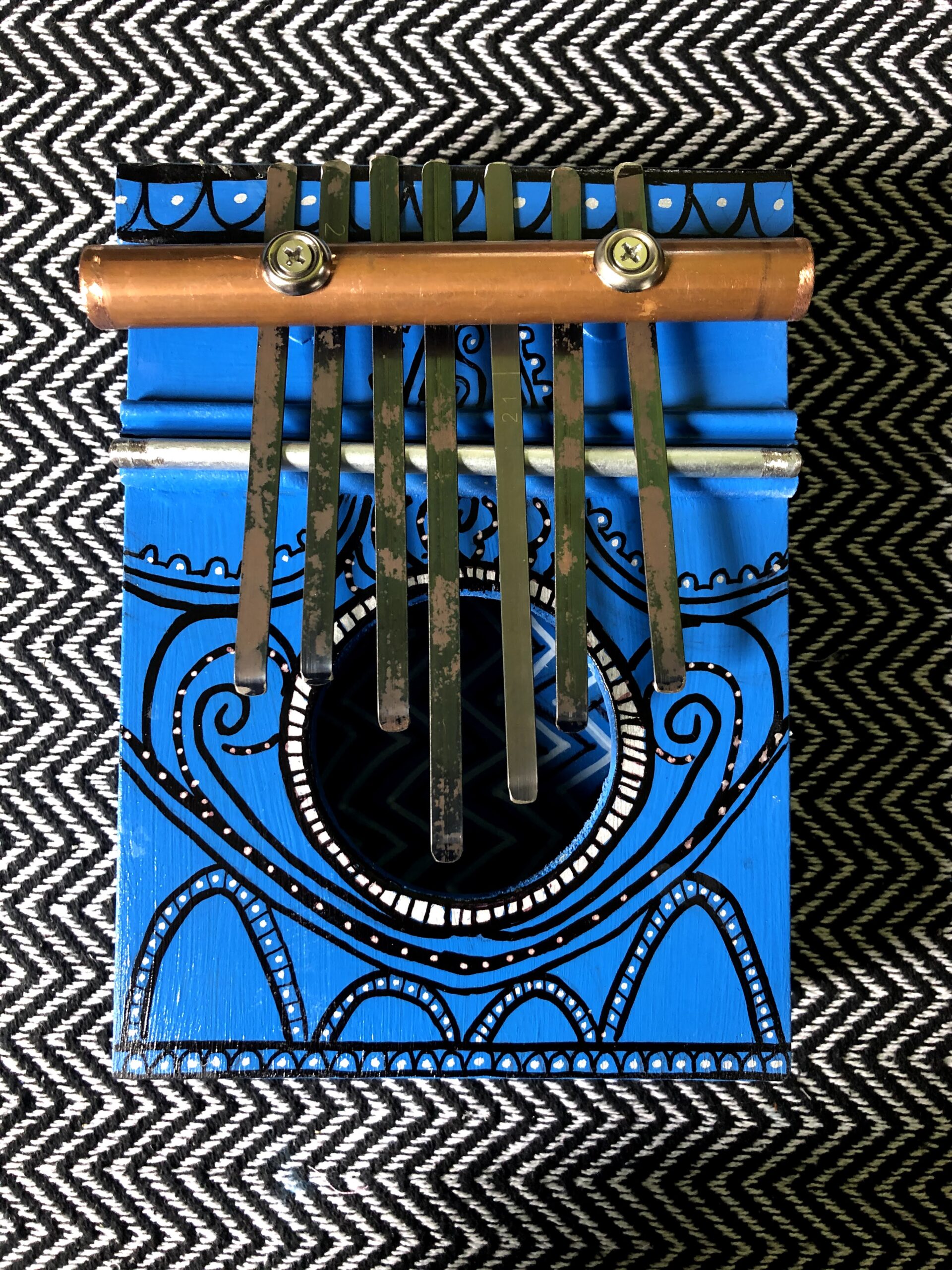 I was skeptical about signing my camper up for ZOOM art sessions— after all ZOOM is no match or substitute for the magic that the outdoor farm affords. To my surprise, we are exploring, discovering, creating and yes having FUN— through ZOOM! How is this possible? It is because the magic is in the process of creating that each camper engages in. The magic is in the people and the thoughtfulness of leading counselors like Louise, Baba Teli and the volunteers that assist them. The magic is in the community that we create as we interact with each other, even from a distance. — Paris Miller
The Latin Dance class is completely delightful. I love the way I'm moving my body in new ways – already signed up for the second session. The Felting workshop keeps me on task with my projects AND provides easy, comfortable connection with friends in the camp community – almost like sitting at a picnic table under the Shade Tree (especially if I take my computer outside)! It's true camp magic, for these poxy times. I recommend jumping in, friends. Let's BE together however we can. — Mardi Magoo
crowd funding campaign 2020
You are going to LOVE this video about camp!  Sarah Perry and Khallori Cosmey wrote an original song and then pored over camp photos, solicited video clips and created something really beautiful starring gobs of people from our camp community! It just went live a couple of days ago and is raising money for our camp scholarship program. Your DONATION big or small will help carry us to our goal; click the DONATE NOW button to contribute. Click the photo to see the beautiful VIDEO. If you love camp, we hope you will join us in making our GoFundMe campaign a success.  We'll be coming together every Sunday July 19 to August 30 from 3-5 p.m. to tell stories about camp and then blast the GoFundMe video out via email, text and social media. Here's more info and an INVITATION to our Scholarship Fund SHARING PARTIES. Use this to invite YOUR friends to join you at one of these Sharing Parties! And REGISTER HERE to get the Zoom link to attend.
Summer 2020 PROGRAMS!
online workshops
Our online workshop offerings are yummy, hands-on, creative experiences! There are four workshops starting THIS WEEK that still have space. Scholarships available.
community zoom gatherings! every friday night all summer! 7:30- 9:30 p.m.
This volunteer-run Community Gathering on Zoom rotates each week between TALENT SHARING, ANYTHING GOES, GAMES NIGHT and a SPECIAL EVENT! The July Special event is an EVENING OF STORYTELLING on July 24th! Teli Shabu, Louise Omoto Kessel, Claudia Lopez, Cindy Raxter, Candace Knotts, will each tell a story! The whole camp community is welcome. Campers, counselors, teachers, parents and alum! You are also welcome to bring a friend; new people must come with someone already connected to camp.
See our COMMUNITY ZOOM GATHERING WEB PAGE for more details, including the Zoom registration link for each week's gathering.
These gatherings are FREE (donations gratefully accepted) and VOLUNTEER-RUN. We have a wonderful group of people making this happen —– let me know if you want to join us!
august 2 concert POSTPONED
We've decided to postpone the planned August 2 fundraising concert in order to focus on the Crowdfunding Campaign this summer. We still love the idea of a Big Wonderful Variety Show—- so stay tuned for updates, we will probably reschedule for the FALL.
welcome edith mccaskill
You might have noticed that our social media presence has taken a step up! That's because Edith McCaskill has started working with us this summer!  Edith is a vocalist and songwriter, a mom to Selima (one of our campers), and it is great to have her work experience from running her own business and in the non-profit sector helping us behind the scenes. You might be hearing from her at her edith.chf gmail address.
help needed:
A Volunteer to assist Edith McCaskill in creating vibrant media posts for camp.
An experienced counselor to assist Teli Shabu in his Talking Drum Build and Play workshop.
Volunteers to assist with our online WORKSHOPS. . . this includes counselor roles and tech support roles.
Volunteers to help with TASKS AT THE FARM that can be done with social distancing. Organizing, helping bring in firewood, helping to pack kits for workshops.
Volunteers to help with ADMIN TASKS, computer-based stuff that can be done from home.
Volunteers to help with FUNDRAISING.
Volunteers to help with our camp SOCIAL MEDIA pages!
Fill out our VOLUNTEER INFORMATION FORM HERE if you would like to help!
thank you volunteers!
Caroleen DeWolf, age 13,  has been an extraordinary volunteer this summer. She is either participating in or assisting with every workshop we are presenting! She has made more than one trip out to the farm to help me pack kits for workshops, and deliver those kits, along with other members of her family— thank you Dennis, Trey and Laurel! In her spare time she has also taught me how to use GIFS, and in general kept my spirits up through the thick and thin of moving our program online.
Mari Kearns and Caroleen have provided TECH SUPPORT for our busy workshop schedule. Their help in making things run smoothly has been a big big gift. They are both positive, skillful, effective, proactive leaders and all the teachers and especially me have been very thankful for their help.
The entire team of volunteers making the FRIDAY NIGHT COMMUNITY ZOOM program run make me happy. Thank you Anna Martin, Danika Moody, Alex Nelson, Hannah Croft, Val Zeigler, Joelle Brummit-Yale, Mari Kearns, Jazz Gomez-Gadd, Caroleen DeWolf, Leigh Hall, Cosmo Magoo (and I hope I didn't miss anyone)! I get to be a camper on Friday nights and that is FUN!
community news and connections!
Alex Nelson welcomes inquiries for 1-1 ukulele or guitar lessons via Zoom and is open to providing some scholarships as needed. Contact Alex directly at 336-926-2016 or spoonnerz@gmail.com
Jimmy Magoo has a Facebook Live Concert every Sunday 7 p.m.! Wonderful stuff! Also check out his Patreon Page!
Khallori Cosmey has a YouTube channel with a growing collection of her original songs and covers.
A camp family in Pittsboro is in search of a lawn mower. If anyone has an extra one to give or loan I can put you in touch.
Please let us know if you need assistance during this Corona thing!
Send your NEWS for the next newsletter! Concerts, events, awards, baby births, marriages, sickness, help needed, your personal business classifieds. . . . we'd like to support, celebrate and connect people here!