covid update (as of January 2021)
We paused in-person programming at the farm in March 2020. We cancelled our spring break and summer camps and ran a series of interactive art workshops online throughout  2020. This winter we plan to continue online workshops while we prepare, test, and develop in-person programs that we plan to roll out for Spring Break and Summer 2021. Learn more about our plans for COVID CAREFUL CAMPS!
online workshops
My son was so sick of Zoom activities by the end of the school year, we almost didn't sign up for Design Camp. I'm SO glad we did, though! It turned out to be his favorite thing this summer. At the end of each session, he was always disappointed that it didn't last longer. Kat and Louise did such a great job designing (ha!) this camp to allow for maximum support and encouragement with minimal staring-at-the-screen time. After trying several "real life" activities that moved onto the Zoom platform, I can honestly say that Design Camp did the best job transitioning to online while maintaining the playful spirit of the in-person experience. We'll definitely be back!
— Carrie Boone
The winter (Jan-March 2021) line-up includes
Drawing!
Quilting!
Teen Art Hangout!
Advanced Instrument Building (Mbira Build and Play)!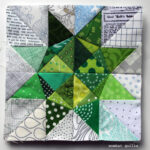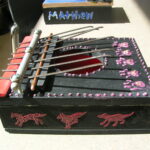 Check it out on our WINTER WORKSHOPS page!
volunteer work days at the farm
Louise will be hosting a few people at a time for a once-a-week volunteer work day at the farm. If you are interested in coming out to mow grass, clear brush, spray for ticks, put things away, sort through giant piles, organize and label things, bring in firewood, etc., please let us know or fill out this VOLUNTEER FORM! 
spring break camps!
Our first IN PERSON programs since the pandemic! These will be COVID CAREFUL camps for a much smaller group of campers than has become our usual. Because we will have fewer kids at camp, we are making our age ranges for each camp a bit more narrow to make it more congenial for that group of campers. (We thought having ages 7-13 would make the cohorts in each age group a little too thin.)  We are offering these two Spring Break Camps for two different age groups partly to test our COVID CAREFUL protocol with a wider range of ages.
March 30- April 2- Circus Theatre for ages 10-14
April 5-9- Earth Romp for ages 7-10
Early enrollment will be offered to families in our camp community (by direct email) in late December and early January.
The registration link will be available on our SPRING BREAK CAMP  page in mid-January.