One of my favorite memories was the first time I came to camp. It was a Teen Camp Fire. I had never been to camp before and everybody just welcomed me with open arms and I watched the stars with my new friends that night.
covid 19 updates
Tuesday Art Camp 2019-2020 school year has come to an early close because of COVID 19.
Ukulele Band Practice is on pause.
Sping Break Camp has been cancelled.
sigh.
We hope all of you are Staying Home comfortably and look forward to seeing you at camp when we can safely do so!
tuesday art camp for homeschoolers
We are planning an exciting array of programs for our 2020-2021 season! Check Back to see next years plans here, hoping to have things figured out by Early June. Our 2020-2021 Tuesday Art Camp for Homeschoolers will be "Coronaproof" —- that is we are designing a program that can happen AT THE FARM or VIA ZOOM depending on our assessment of the COVID 19 situation at the start of each session.
The Session One- Four info posted below is from our 2019-2020 season.
TUESDAYS from 9 a.m. to 3:30 p.m.
Recommended for ages 8-16 (older campers welcome; younger campers accepted on a case by case basis)
COUNSELORS NEEDED: Adult and teen volunteers encouraged to apply to be counselors! Depending on enrollment, there maybe be one or two paid positions for counselors.
TUESDAY ART CAMP 2019-2020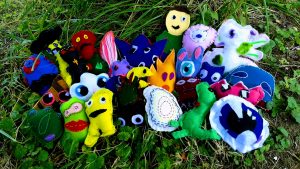 ---
Each SESSION will feature one or more morning workshops. If there are more than one– Campers will choose which workshop they would like to focus on in the mornings. Then after lunch, we'll have an array of maker workshops ranging from fine arts to engineering challenges; from fort making to fire making, from songwriting to movie making. Campers bring their own lunches, snacks and water bottles. We provide all the art supplies, skilled working artists as teachers. and warm loving camp staff with exceptional people skills. Clapping Hands programs are strong on diversity, inclusion and community building and Art Camp will be no exception!
Our pricing includes discounts for signing up EARLY and signing up by the SEMESTER instead of by the Session.
Need a scholarship or a special payment plan? There will be a place on the registration form for you to request that. Or you can contact camp director Louise Omoto Kessel at clappinghandsfarm@gmail.com if you have questions.
---
session one: STORY THEATER!
With Teli Shabu, Mardi Magoo, and Louise Omoto Kessel
DATES: September 17- October 29, 2019. 7 weeks with a possible additional performance day TBA
AGES: 8-16 (older and younger campers considered on a case by case basis.
COUNSELORS NEEDED: Adult and teen volunteers encouraged to apply to be counselors! Depending on enrollment, there maybe be one or two paid positions for counselors.
COST: $400. ($375 if you sign up and pay by September 6; $350 if you sign up and pay for BOTH Fall sessions by September 6)
DESCRIPTION: We will begin by hearing Teli tell one of his stories from the continent of Africa! Then we will all work together to make a PLAY out of this story. There are lots of ways to be involved in this process, we will need a script actors props, costumes, and music! So COME ALL YOU writers, actors, designers, makers, visual artists, drummers and other musicians! At the end of our session we will perform our play for friends and family and also do at least one performance in the community at large (probably at a school or library.)
---
session two: GIFTS, ZAWADI and ART FOR SALE!
With Louise Omoto Kessel and other guest artists
DATES: November 5- December 10, 2019 with December 17 reserved as a weather make-up day. 6 weeks
AGES: 8-16 (older and younger campers considered on a case by case basis)
COST: $350 ($300 if you sign up and pay by September 6; $250 if you sign up and pay for BOTH Fall sessions by September 6)
DESCRIPTION: During this session campers will have opportunities to create GIFTS, to create handmade items for KWANZAA such as kinaras, candles, games, ZAWADI (gifts to give at Kwanzaa), and ART FOR SALE. We will participate in at least one selling day, usually the Bynum Holiday Bazaar, date TBD.
FOCUS GROUP DESCRIPTIONS:
OUTDOOR EXPLORERS:
1/2 the group will go with Gumby Montgomery and Sarah Perry and EXPLORE OUTDOORS! Gumby is someone who taught with our Outdoor Explorers program YEARS ago—- and I can say he is a remarkable person to spend time with. He is COMMITTED to his own continuing education in a way that really inspires me; and as a result is one of the most knowledgeable people I know about ALL things in nature. He also skillful and practiced at outdoor skills (shelter building, fire making, harvesting water, foraging, etc. etc.) He is also someone who KEEPS thinking about his life and how to live intentionally and with integrity. I love spending time with him outdoors!
Sarah Perry has been working at Clapping Hands for four full seasons now and most of you already know and love her! She is also a wonderful person to be outside with and has fantastic insights and instincts about what every camper needs.
If you like to move and hike and explore this might be the focus group for you! POSSIBLE TOPICS and activities might be: plants and animals, ecology, tracking, shelter making, fire making, use of a compass, canoeing on the pond, creek exploration, hiking, upcycling and foraging!
I'm a little jealous of all the campers going with the OUTDOOR EXPLORERS group because I'd kind of like to be a camper in that group myself!
ART!
1/2 the group will stay at camp either outdoors, weather permitting (sometimes around the fire circle!), or in our heated studio space upstairs and MAKE ART! Louise Omoto Kessel will lead this group together with various GUEST ARTISTS.
The theme here is making HANDMADE THINGS with a emphasis on making things that make nice GIFTS or could be SOLD—- but these same projects are just FUN PROJECTS and if you love to MAKE THINGS for yourself, to give to others, or for the fun of it—- you'll be right at home in this group. Examples of things we might make: candle lanterns, eye pillows, bees wax candles, batiked handkerchiefs or hand towels, collaged journal covers, hand sewn books, baskets made from recycled materials, embroidery, felted animals, sock toys, games, stomp rockets, duct tape projects, fabric printing!
Trust me this list could go on and on and on! I'll have a huge menu of options and we'll choose things based on our collective interests!
There will be at least one opportunity to SELL your art, the weekend after Thanksgiving, if you would like to go into production and make "Art for Sale". People can make holiday themed gifts or objects if they choose —- we can make Zawadi (gifts for giving at Kwanzaa, crafts to help celebrate Kwanzaa (home made candles or kinara's), in the past people have sometimes asked to make ornaments or stockings.
---
session three: ART STUDIO with Louise Omoto Kessel and other guests and INVENTING GAMES with Sarah Perry!
DATES: January 7- February 18, 2020 with February 25 reserved as a weather make-up day. 7 weeks
AGES: 8-16 (older or younger campers on a case by case basis)
COST: $400.
ART STUDIO: Louise will be leading an ART STUDIO workshop where she will introduce a variety of projects and techniques AND also be prepared to follow CAMPER requests and interests. We will introduce some FIBER ARTS projects including knitting, crochet and especially FELTING—- which is a cool process where you made a variety of 2 and 3 dimensional things out of WOOL. Possible projects include: book making, duct tape projects in general, printmaking, letter boxing, needle felting, collage, crochet, knitting, embroidery, simple sewing projects, toy making, drawing with a variety of medium, etc.
INVENTING GAMES: Sarah Perry will be leading an INVENTING GAMES workshop that will meet OUTSIDE weather permitting. Or switch to board and table game inventing if it's cold AND rainy. This should be tons of fun and we are excited about developing some new ALL CAMP GAMES that we can all play together not only during Session 3 but all summer long!
---
session four: focus groups TBA
DATES: March 3- April 21, 2020 with a weather make-up day reserved April 28. 7 weeks.
AGES: 8-16 (older and younger campers on a case by case basis, inquire)
COST: $400.
INSTRUMENT MAKING with Teli Shabu!
OUTDOOR ART with Louise Omoto Kessel
BAND JAM & SONGWRITING with Edith McCaskill and Sarah Perry
---

anything goes spring break camp! 2020- has been cancelled because of COVID 19
DATES: April 6-10, 2020 (Chapel Hill Carrboro , Chatham County, Lee County, and Emerson Waldorf have Spring Break that week)
HOURS: 9 a.m. to 5 p.m
AGES: 7-13
COST: $250 for the week; $60/day.
See our CAMPS page for full description
---
ukulele program! fall-winter-spring!
Please see our Ukulele Program page for all the details on our Ukulele Band practices and performances! Plus upcoming workshops!
---
spring events in the community
Sping Community Events have all been cancelled or postponed because of the Coronavirus Stay At Home, Stay Safe needs.
We are usually at:
Shakori Hills Festival
Clyde Fest
Day of the Books
Bridge Fest
hopefully all this in 2021!
Volunteer with us for any of the events above!
---
please see our current newsletter for the most up to date news, events, and information!
CURRENT NEWSLETTER