message from louise (founder and director)
I am grateful for camp at Clapping Hands and all the wonderful people who throw in to make it happen! It's a complex organism with many moving parts! And what I like about my job is sometimes in amongst everything else I "have to" do things like figure out how to make a hammock out of duct tape or how to make a basket out of newspaper and telephone wire or figure out a reliable hiking route to some big rocks I discovered on a morning walk, so I can share those big rocks or those projects with our campers.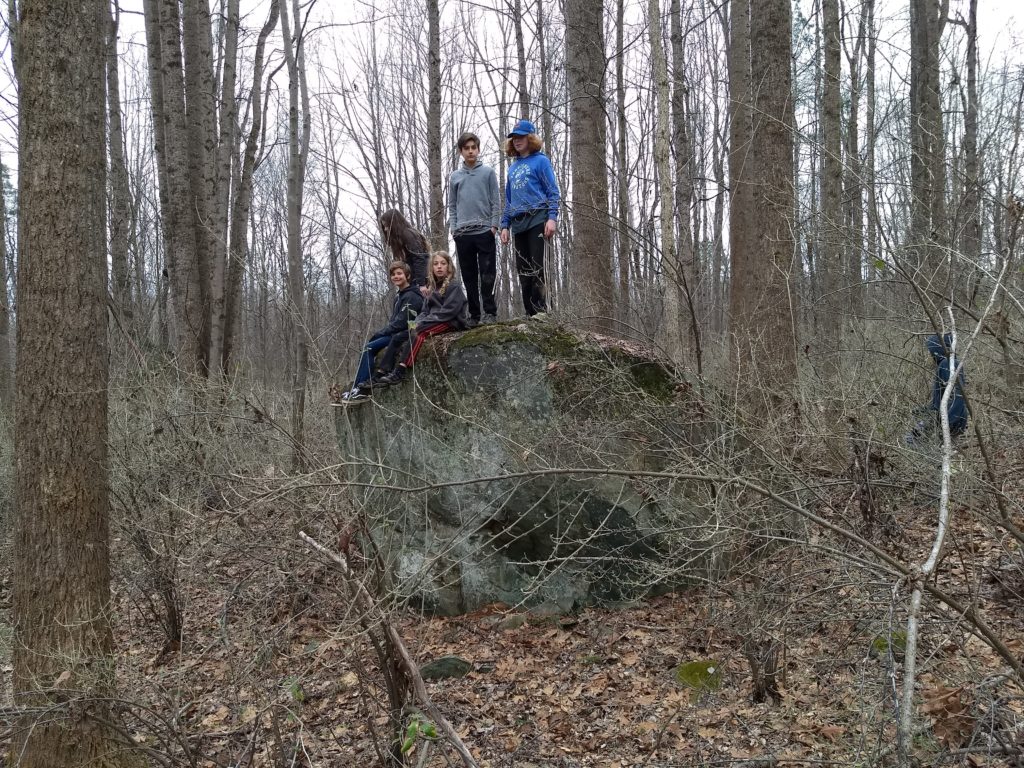 And check out this BASKET that JAZZ made with the newspaper and telephone wire technique!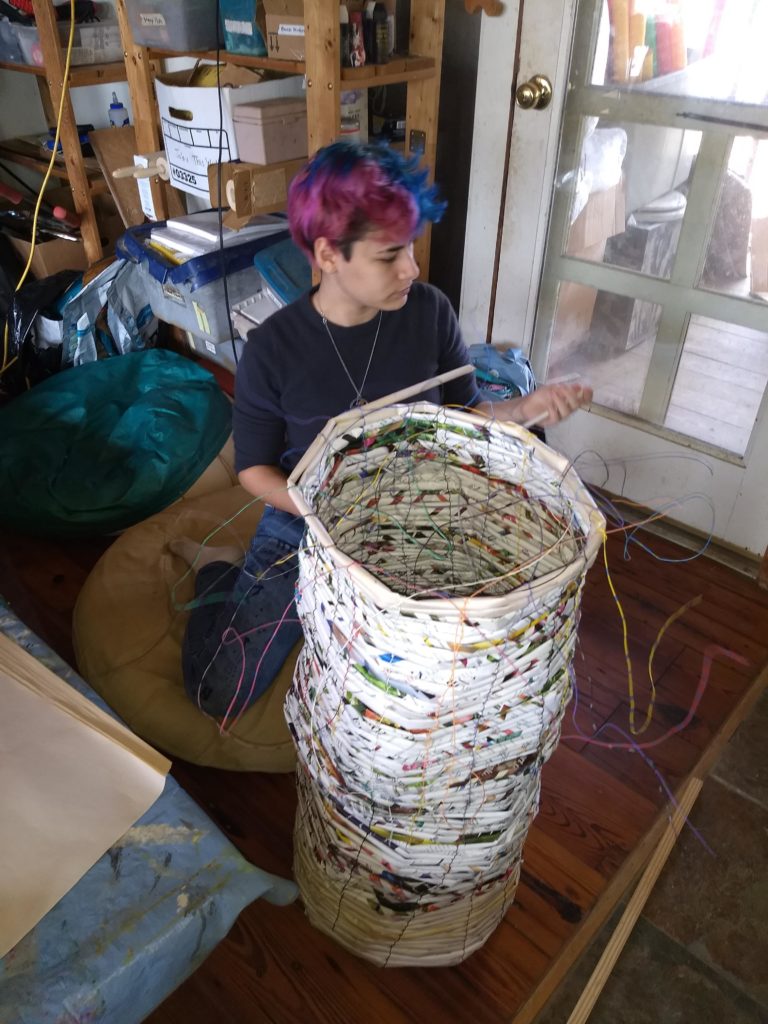 This is the time of year where things are RAMPING UP! So many things are happening at once! We have the most substantial TEAM for doing the work EVER! I'm loving that! (And the team is still growing!) The increased fundraising we have done over the past three years is paying off! We have enough money to grow our year round staff which is definitely making this time of year MORE FUN for ME! Thank you! Our first camp is THIS MONTH! And then it just keeps rolling! So excited to make art, be outside, have fun, and see everybody!
CAMP UPDATES!
focus groups for ARTS FOCUS CAMP!
FOCUS GROUPS are confirmed for ARTS FOCUS CAMP! Are you ready for this?!!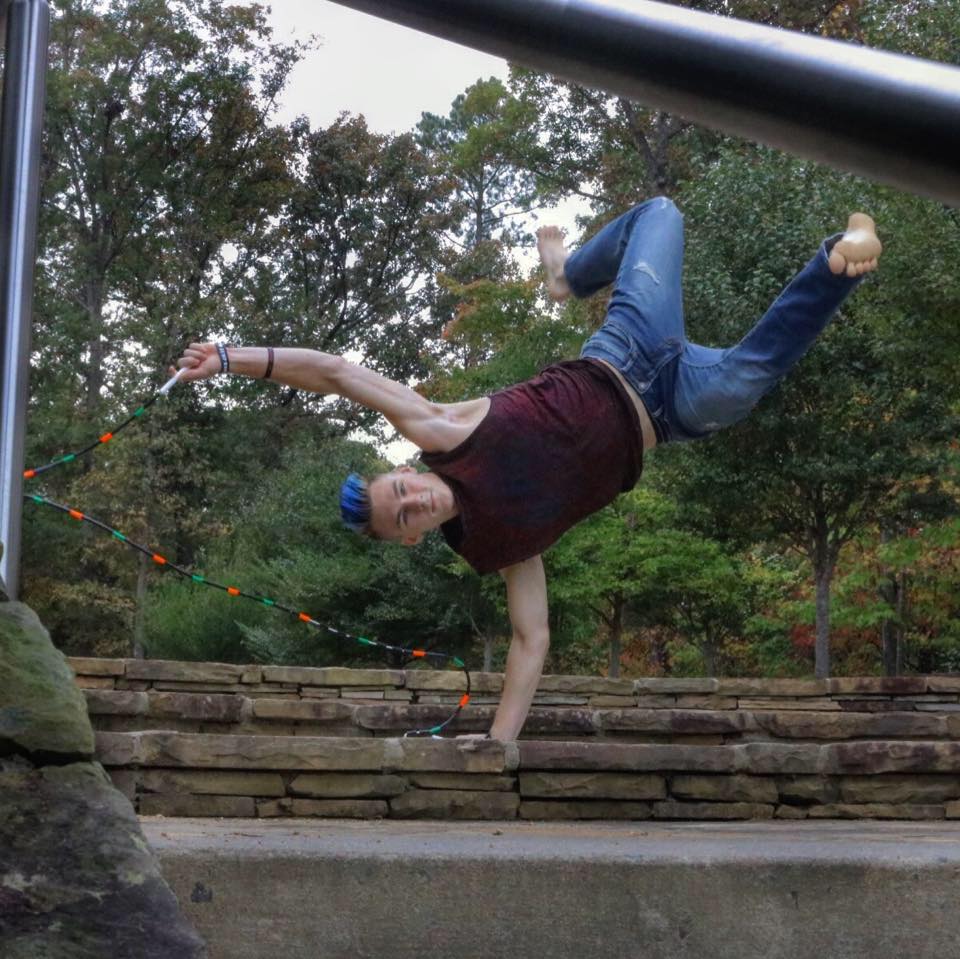 JUMP ROPE TRICKS & CIRCUS ARTS: NEW! Zak Tomlinson will lead this group teaching jump rope tricks and stick spinning. Zak, a life long homeschooler from Pittsboro who used to come to camp a long time ago, competes and performs internationally with his jump rope! See a little sample here! (click on that link, it's amazing!!) Joining Zak with be camp staff and Guest Artists teaching Juggling, Hooping, and other fun skills.
LITERARY ARTS: NEW! Creative Writing with a concentration on PERFORMANCE POETRY! Sara Graybeal and Bull City Slam Team member Hausson Byrd will co-lead this group. Note: you can sign up for this group if you want to WRITE even if you aren't interested in performance poetry.
MUSIC: Teli Shabu will lead this group focused on the music of Africa. West African drumming, Mbira (thumb piano) and African SONG will all be a part of this exploration.
FINE ARTS: Water Color with Vessna Scheff, including new projects and techniques moving on from what was covered last year.
FIBER ARTS: Quilting with Kate Hibbard, Weaving with Melissa Ruof, and crochet, knitting, and sock toys with camp staff.
music & dance camp focus group update
MUSIC & DANCE CAMP UPDATE! Very excited that I have confirmed Andrea Lara to teach Latin Dance! Al Strong will return to lead the Jazz section! And, I'm close to confirming a wonderful Hip Hop teacher for Music and Dance Camp —- stay tuned!
2019 spring break and summer camp schedule and registration!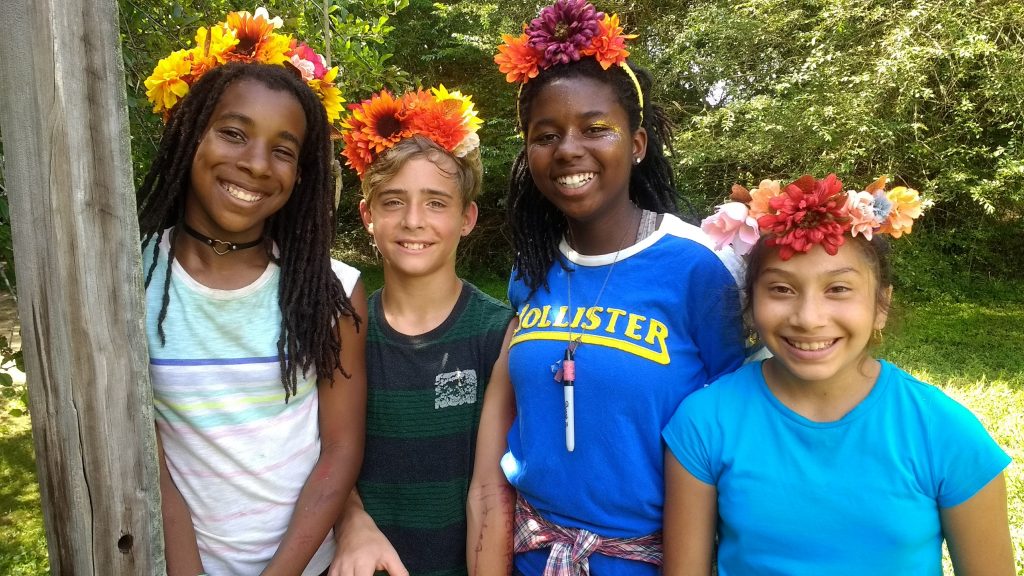 Anything Goes Spring Break Camp! March 25-29 and April 15-19, for ages 7-14
Art Party Camp! May 27-31 and June 24-28, for ages 2-8
Toys and Games Camp! June 10-14, for ages 7-13
Music and Dance Camp! (aka Jazz, Hip Hop Camp) July 8-12, for ages 9-16
Arts Focus Camp! July 22-26, for ages 13-18
Stepping Stones Camp! August 5-9, for ages 5-10
Ukulele Camp! August 19-23, for ages 10- adult
2019 CAMP REGISTRATION
CAMP REGISTRATION is going well! All camps still have room for campers. June Art Party, Toys and Games, and Ukulele Camp have fewer spaces and I anticipate that they will fill in the next month or so. Early registration ensures that your campers get to come to the camps of their choice and makes our work easier. Several of our camps last year did FILL. I know this is a good thing, but it actually bothers me a lot to have to tell someone there is no room for them at camp! Strongly suggest sitting down with your young people and looking at the CAMP SCHEDULE. And then actually filling out the CAMP REGISTRATION FORM. Thanks!
SPREADING THE WORD about camp by telling stories and talking about camp everywhere you go and sharing our camp schedule and registration form with your friends, email lists, Facebook page and anyone you meet who you think would love camp is also ENCOURAGED!
events!
family campfire at clapping hands farm
A program for PARENTS and YOUNG PEOPLE to enjoy TOGETHER. Games in the dark! Star Gazing and Telescopes, Potluck Yumminess and Campfire Cooking, Music Around the Fire! Hanging out with Friends! We LOVE our Family Campfires!
REGISTRATION REQUIRED PLEASE!
Family Campfires Spring 2019
April 5, Friday, 5 p.m. to 9 p.m.
Weather Make Up Day: April 7, Sunday, 5 p.m. to -9 p.m.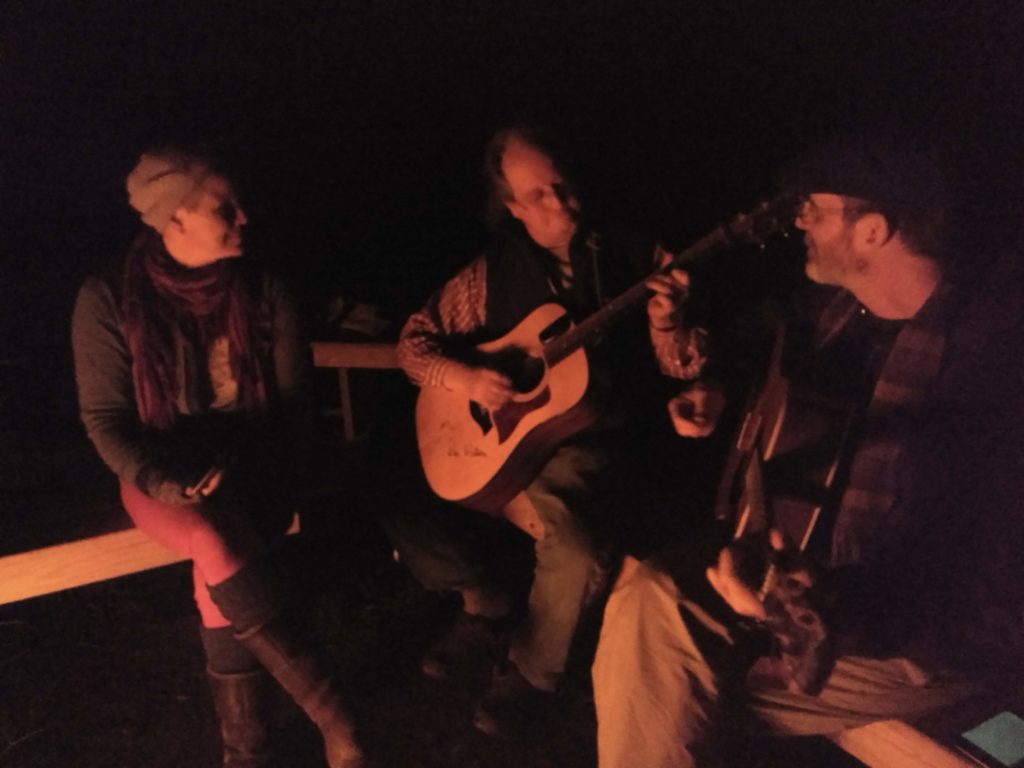 spring events in the community
You can hear our Ukulele Band performing at these events!
April 6, Clyde Fest, Bynum Ball Field
April 20th, Bynum Bridge Fest
April 27th, Day of the Books in Siler City
May 5th, as part of the Clapping Hands Farm Big Wonderful Variety Show at Shakori Hills Festival (May 2-5)


volunteer opportunities
WORKDAYS AT THE FARM!
Come to the farm and work outside with friends and help us bring in firewood, clear brush, organize and clean things, mow grass, and fix things!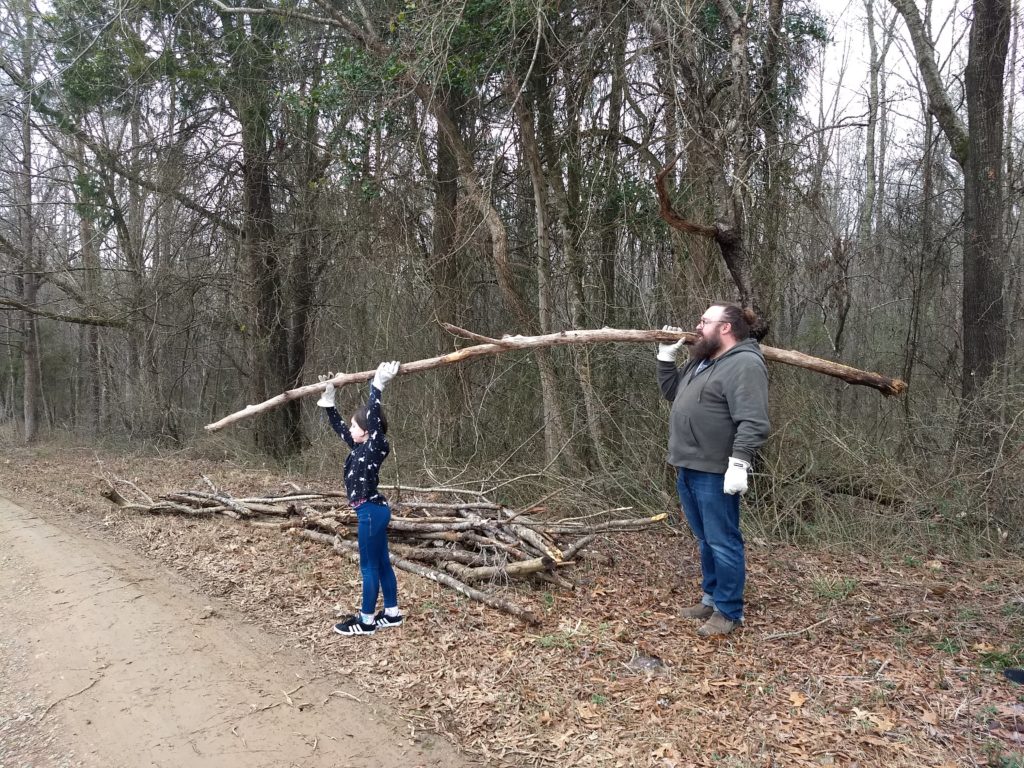 April 7, Sunday, 2 p.m. to 5 p.m.
May 11, Saturday, 10 a.m. to 1 p.m.
ONGOING TASKS:
Events- we try and make a regular appearance at community events to let people know who we are and what we are doing! Volunteers are needed to run activities and talk with people.
Tuesday Art Camp. Spring Break Camp and Summer Camp- we can use volunteers to lead projects, assist with projects and work with young people!
Washing things and returning them clean- simple things that need doing regularly or occasionally- for example, running lost and found through the washing machine and then taking the stuff to donate.
Making stuff & Testing Project – we need to make art cards, and Louise wants some help testing projects for Toys & Games camp.
Fundraising- supports our amazing scholarship program (no one turned away!) and that in turn makes it possible for us to embrace that scholarship policy while having enough staff to make it all run happily (including the health and well being of the staff!) We need hosts for fundraising parties, help creating a crowd funding video, and people who will send fundraising letters to friends. Make it happen!
Interested in VOLUNTEERING in any of these ways? Please fill out this simple form to get plugged in.
VOLUNTEER FORM
Or contact Volunteer Coordinator Mardi Magoo at clappinghandsfarm@gmail.com
---
staff and volunteer updates and gratitude!
LIBBY SEARLES BOHS has been working with me every other Friday to get all our camp accounting in order. Things now reconcile and reports can be made and I know who hasn't cashed their checks and SO MUCH MORE. It has been a fabulous thing to have her professional help DONATED to us and to have more ease and functionality in such an important area!
OUR STAFF TEAM truly ROCKS! I feel SO LUCKY to be working with SARAH PERRY, MARDI MAGOO, PAM FLEISCHAUER and interns BEYLA MUNACH, ANABELLE MAYA and LENORE RAMOS.
WELCOME PAM! Pam Feischauer has been quietly working in the behind the scenes world of camp for months now and it is time I officially welcomed her! Pam is helping with registration and enrollment details and this is HUGE HELP for me! You will notice she is the one responding to your registrations, asking for forms, making posts about upcoming camps on social media, and putting together parent letters and carpool emails for each camp! THANK YOU PAM!!!!!
BOB SCHMIDT's help leading CARPENTRY at Tuesday Art Camp has not only been a fantastic experience for our campers, but has given us picnic tables, benches, a lost and found shed, and now they are working on a shed for all our GAMES Equipment! BOB also gives advice about lawnmowers, fixes sewing machines, and can FIND almost anything we need from sound system equipment to telephone wire! (If it's not already magically in his barn, he finds it at the thrift store or habitat! He is the best scrounger I know!)
LEE MOAVENZEDEH and ALLAN STEVENS are leading groups for our Tuesday Art Camp. Lee is leading Engineering Challenges! And Allan is helping kids take apart broken machines to see if they can figure out what's wrong and fix them! CHANDRA DUNSTON has been volunteering with our Tuesday Art Camp all year and we LOVE having her! Tuesday Art Camp is INCREDIBLE because of Bob, Lee, Allan and Chandra, all of whom are donating or trading for their gifted teaching and support.
ARTS ADMINISTRATOR UPDATE! We have received some excellent applications in our Arts Administrator Job Search. I have talked with 5 of the applicants on the phone, and I can say this is not going to be an easy decision; I enjoyed talked to ALL of them! We will continue the interview process over the next month, hoping to have someone in place by May 1!
COUNSELORS! and ENCORE COUNSELORS! I'm still scheduling both volunteer and paid counselors for all our camps this summer. If you or someone you know is interested the first step is to fill out our counselor interview form. I'm especially interested in having OLD TIMERS return to camp this year and I'm calling them Encore Counselors! Robert Malka will be returning for at least a couple of camp weeks! Ladajah Henley is confirmed for Arts Focus Camp! Other's like Lyla Kolman have promised to try and show up for a Friday Night Potluck! Yay!
the story of the cabin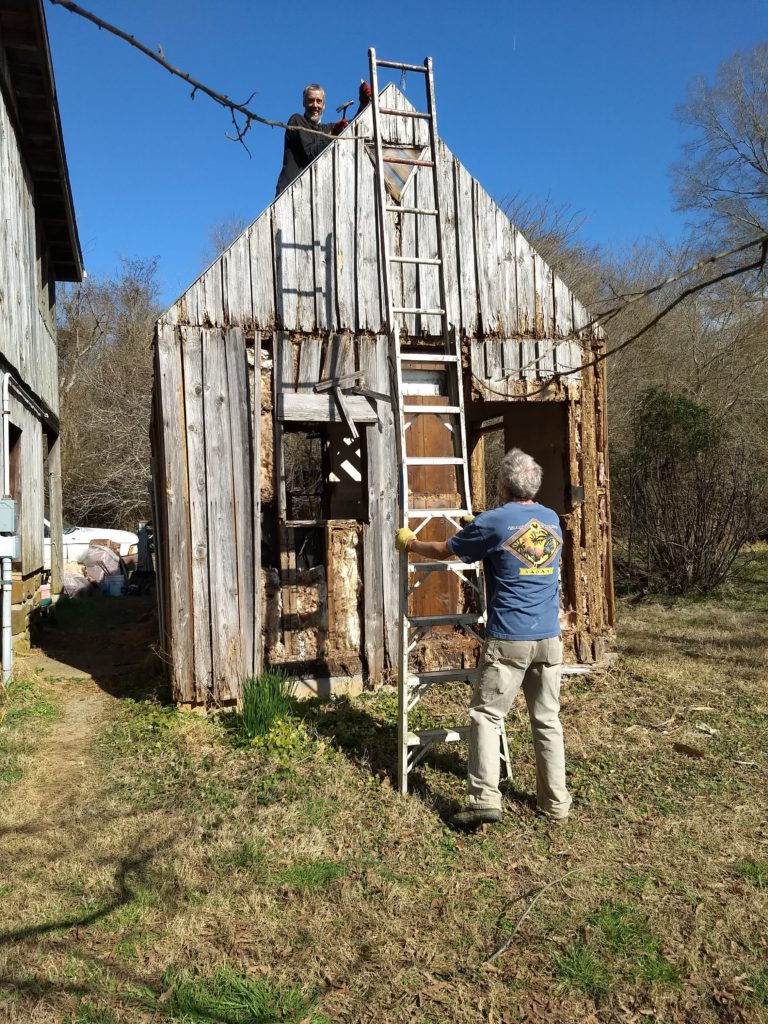 Next time you come to the farm you will notice the little building we called The Cabin is gone! When Holmes first moved to the farm he had never built anything before. He got some books from the library, tore down a chicken barn, and with this reclaimed lumber and newly gained knowledge he built a tiny home. That little building lasted over 20 years! When I moved to the farm the cabin was the only finished building. Holmes and I slept in the loft. We had our kitchen, living room, AND my office on the ground floor. It was a "three story building" and we used the root cellar to keep veggies cool after picking and before market. More recently, that sweet building had fallen into disrepair and was no longer safe. So, with the help of a crew of volunteers, it came down! Thank you Dave Hopp, Africa Mason, Aliya Barnes, Amy Pulliam, Steve Woolford, Mardi Magoo and most of all HOLMES!

community news!
We want all your news! I want to list your performances and events! I want to know when people are graduating, moving, needing help, looking for a job, offering help, needing help! I want your birth announcements, news of illness and death. I want your updates, blogs, videos, things you are proud of etc. All of this will go on the NEW PAGE on our website for Community News. Please send your news when you have it and I'll try and get it all posted: births, projects, passages, performances and events, classifieds, news & updates! We'll have it all! And I'll post highlights from this page with a link from our monthly newsletter as well!
Highlights this month!
Tabitha Forrestier had her baby! Cassie is here! Check our Community News page or Tabi's facebook page for photos!
Alex Nelson had his Senior Recital at UNC School of the Arts! Alex is graduating from the music program with a focus on classical guitar. He collaborated with several other musician for this concert, including tap dancer Jabu Graybeal. There is a RECORDING of the live performance! Enjoy! And while you are basking in the inspiration of that concert, consider donating to Alex's Go Fund Me, he is raising money to complete a recording project and is $410.00 from goal!
Intern Beyla Munach would like to offer her services as a housesitter and babysitter. I can attest that Beyla is GREAT to work with— smart, responsible, reliable, and hard working. Contact her: brainestorm@icloud.com for any of your sitting needs!